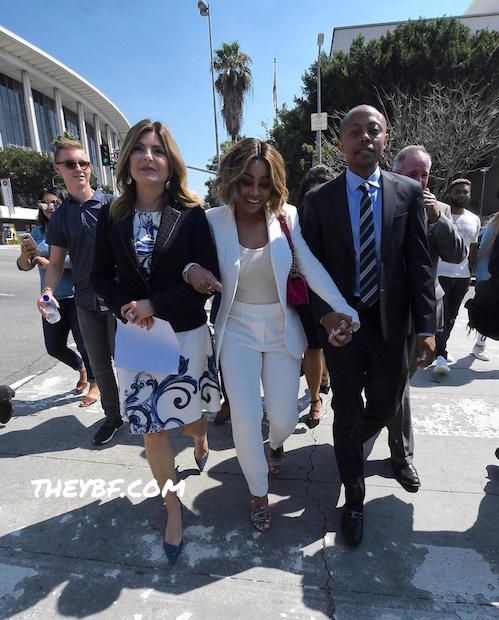 Blac Chyna still has these men in a tizzy.  One of her dudes is crying foul about her bullying and how it almost drove him to commit suicide.  And no, it's not Rob Kardashian. Deets inside, plus the legal notices getting thrown around by Kim Kardashian and Chyna's lawyers....
After the full interview with Blac Chyna aired on "Nightline," the Lashed Boutique owner was met with more problems.  This time from the guys she was pictured in bed with and another side piece...
"Rapper" Ferrari says not only did he return all the jewelry he bought for Chyna once Rob put him up on game about her Thot-ish ways, but he apparently wants folks to know he has more ish to leak.
Meanwhile, Chyna's "ex" Pilot Jones says she's a bully herself.  So much so that he considered taking his own life.
Sheesh.  Check out the video above.
Chyna's lawyers have already issued Pilot a formal legal notice warning him against posting any revenge porn style pics or video, esp. because he's already riding a fine line with posting pics and video of them in bed together, making out under the covers.
"We're actively and aggressively pursuing action against Ferrari," Chyna's attorney Walter Mosely exclusively tells PEOPLE. "He's been publishing video of Chyna sleeping. We're taking it very seriously."

"He's someone she dated for a little bit months ago, and he's trying to extend his 15 minutes of fame," he adds. "He's a wannabe rapper and making light of a very serious situation. We've asked him to stop communicating with her."
Oh.
Photo: Pacific Coast News