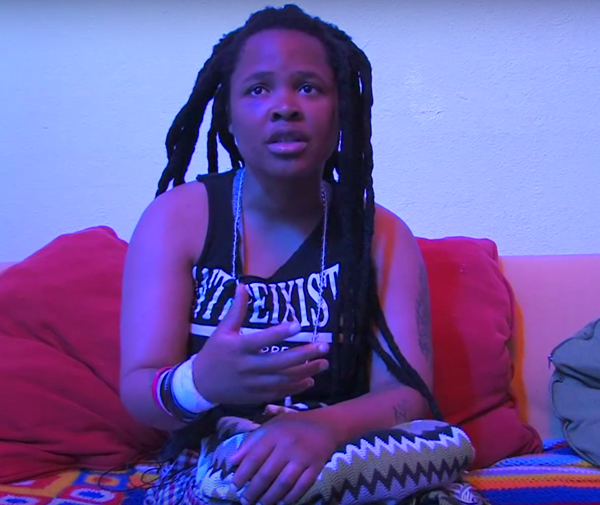 A young South African woman's trip to Amsterdam turned into the worst experience of her life when the Airbnb host shoved her down a flight of stairs, resulting in several injuries. She's now speaking out. Hear what she had to say about the experience inside….
A young South African woman ended up in the hospital after her trip to Amsterdam went terribly wrong.
Sibahle "Steve" Nkumbi, a filmmaker who is studying in Europe, recounted her story on social media.  She went to Amsterdam to visit her mentor/award winning photographer Zanele Muholi's exhibition. She and her friends booked an Airbnb rental for their weekend stay. What started as an incredible trip ended in a tragic incident after she was shoved down the stairs by the white male Airbnb host.
Apparently, Sibahle and her friends checked out over 90 minutes late and allegedly caused a wine stain on the carpet. Needless to say the host was pretty upset about it. Still, physical violence is never warranted.
Sibahle said the wife of the host came to the door first, upset that they had not checked out in time and asked them to leave. They apologized to the woman as they gathered their things to leave the rental. The woman left and came back with her husband, and that's when ish went left.
The man starts grabbing their things and throwing them down the stairs. In the clip that's making its rounds on social media, Sibahle is seen standing at the top of the stairs up against the wall. Next thing you know, the man literally shoves her down a flight of stairs!
Thankfully, it was all caught on video.
Check it: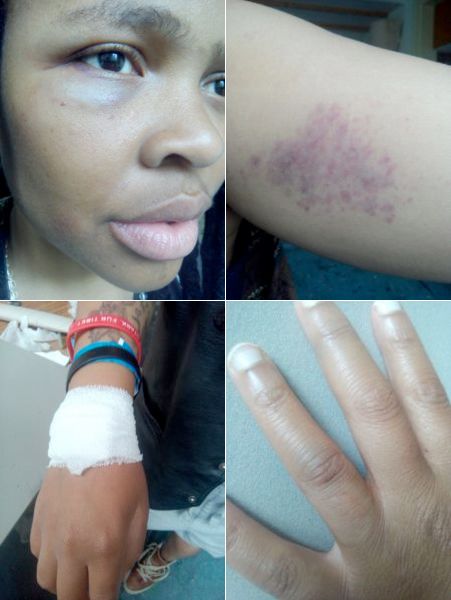 Sibahle suffered a concussion and injuries to her back, face and wrist. After the fall, she was knocked unconscious and sent to a hospital nearby. It's reported she woke up in the hospital with very little memory of what happened. After being discharged from the hospital, the young filmmaker sat down to talk about the incident and she feels like the assault was racially motivated.
Peep the interview below:
The man who pushed her down the stairs has reportedly been arrested and charged with attempted murder.
Glad this young lady is OK! He could have killed her. 
So, after watching the video of the incident, do you think the assault was racially motivated? If they were two white women who were late checking out, do you think the host would have gone to THIS extreme? Sound off in the comments! 
Photos: Screenshot/Joop