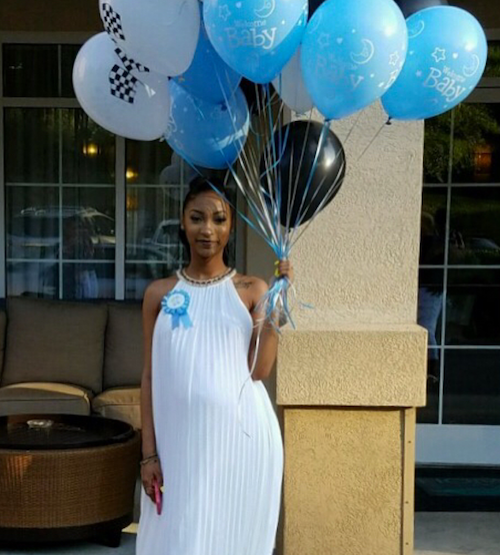 After Monday night's messy "LAHH: ATL" reunion, Jasmine Bleu was in her feelings after both Kirk Frost and his wife Rasheeda read her for filth about why she, Kirk's mistress, didn't deserve to be there at the reunion.
Now, Jasmine is pulling out receipts to show Kirk is lying about what Jasmine is to him, and he did some foul ish besides possibly impregnating her....
Bitter side chicks stand up! Exotic dancer Jasmine Bleu is mad at how Kirk was portraying her at the "LAHH: ATL" reunion show. To clear the air, she pulled out text messages from around the time her son Cannon, who she claims is Kirk's son, was born.
For some reason, Kirk STILL has not taken a paternity test. He had plenty to say, though, when it came to downtalking Jasmine.
Jasmine wasn't having it, so she posted up these interesting texts where Kirk was telling her how much he loved her and wanted to be with her. He even bought her a dress for the baby shower (for the baby he still doesn't publicly claim yet). And get this, that dress was from his wife Rasheeda's store PRESSED ATL.
She also posted up this video, singing about putting a leash on your n*gga.
Girl....
Kirk and Rasheeda have been together 17 years, and Rasheeda says that is the reason it's so hard for her to simply cut him out of her life. 
Here's the clip:
Thoughts?