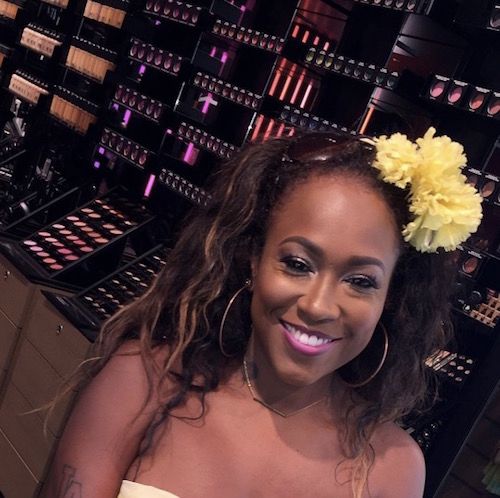 Actress Maia Campbell is back with a new video to unconvincingly prove that she's doing just fine, this after a previous viral video showed her looking worse for wear. Find out her message to her former "In The House" co-star LL Cool J, who requested her contact info and asked fans to help her, inside...
Actress Maia Campbell swears she's just fine, despite that viral video showcasing her begging for drugs and cash at a gas station.
The former "In The House" star had gotten her life back on track at one point, especially after going on Iyanla Vanzant's "Fix My Life."
Now, she's back on camera and seemingly emotionally unstable.
In response to that disturbing video going viral, where Maia even shows off body parts to the person filming, Maia says she's just fine.  The "former "South Central" star filmed a new video today in a barber shop or salon where she thanked Todd, as she called LL, for his concern.  She claims, though, that she doesn't need his help.
Maia still looks worse for wear in the new video. She also has a history of bipolar disorder, something her author mother BeBe Campbell also suffered from for years until her death.  
We sincerely hope Maia gets the help she clearly needs.
Photos: Instagram