21 Savage and Amber Rose may be more serious than folks think.  Sure, the rapper just conveniently dropped an album this weekend.  And Amber swore off rappers a while ago.  But here we are....
After a private jet ride back to their abodes after being in Atlanta this weekend, Amber Rose poured out her heart about her love for rapper 21 Savage.  She said about her new bae, who is 9 years her junior, that she's not going anywhere and neither is he:
It's pretty amazing waking up every morning feeling love like this. I've cried endlessly and been hurt a lot in my life, I've been abused, talked to like I wasn't shit, been gaslighted and Slut shamed by men that I once loved and cared about. So I'm so thankful that God brought this amazing person in my life who genuinely has my back and is ready to "pull up" to defend my honor by any means. Maybe he's just as broken as me and that's why we're perfect for each other but either way he's not going anywhere and neither am I.
Amber hasn't been shy about posting them getting all kissy on the Gram:
And the "Issa" rapper just did the ultimate boyfriend move: He brought her home to meet Grandma Savage and the hood: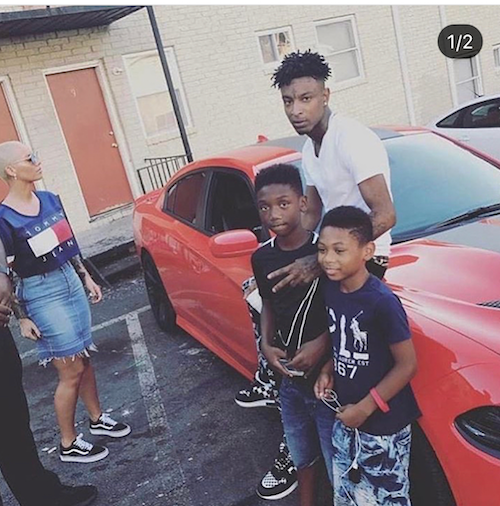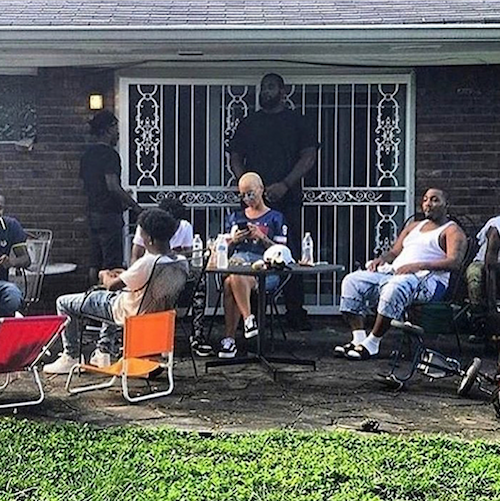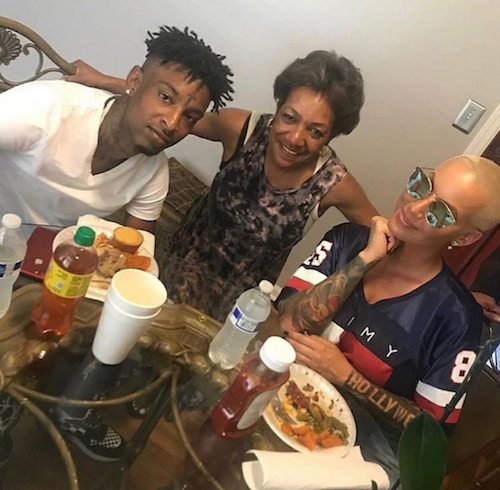 The couple was spotted in West Atlanta over the weekend.   Interesting...
Amber's also posting hot and heavy things like this on The Gram while tagging her boo:
Oh?
The twosome also partied it up together this weekend at the Peppermint Club along with Paloma Ford: