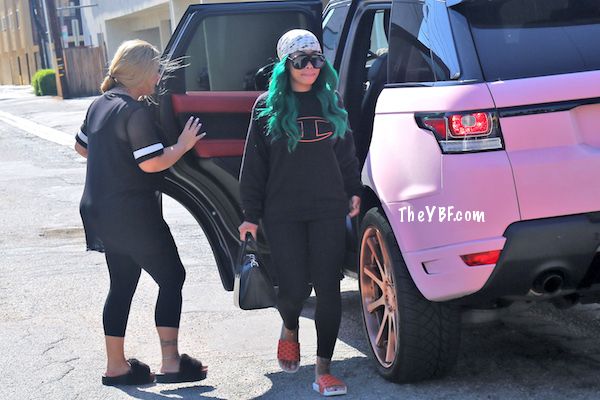 Blac Chyna's media spree is about to begin!  Chick is bringing her side of the Rob Kardashian drama to "GMA" this morning.  Plus, the other men Rob outed her about cheating with are now snatching back their gifts.
She stayed quiet -- aside from flashing her diamond jewelry and ASSets that Rob talked about -- after her ex-fiance blasted her all over social media. Now, she's lawyered up and telling her side of the story to "Good Morning America." Of course.
Chyna (pictured above hitting the nail shop in L.A. this past Friday), went through the most epic IG and Twitter dragging we've witnessed thus far. Her ex-fiance exposed her for getting post-baby surgery and lying to her fans saying she lost the weight through exercise and the Flat Tummy Tea she promotes.  And he outed her ho-tendencies that no one was surprised about (or mad at, to be honest) except for Rob himself.
Rob posted pics and videos she sent him of herself with other men and of her naked body.  It was all because Rob got mad at her for "cheating" with other men in their bed.  He even blasted her for using him for fame, revenge against his little sister Kylie Jenner, and hundreds of thousands of dollars worth of jewelry.
Chyna filed a restraining order.  Rob has now told the judge that he promises to stop slut shaming her.
Tomorrow on @GMA we sit down exclusively w/ @BLACCHYNA and @LisaBloom and talk revenge porn and #RobKardashianpic.twitter.com/Fsjn0bhTtB

— Linsey Davis (@LinseyDavis) July 9, 2017
Now that Chyna's lawyered up, she's about to take her revenge porn, sob story to ABC News this AM.  Who needs Instagram when you have an entire TV network willing to give you your 15 minutes?
By the way, the guy in the pics above, named Ferrari, says Rob was exactly right about Chyna.
TMZ says homeboy had planned to deliver $135,000 worth of jewelry to Chyna on July 5th after recently falling for her,but that was the day Rob unleashed his fury.  Ferrari basically said "nevermind" and decided against giving Chyna anything.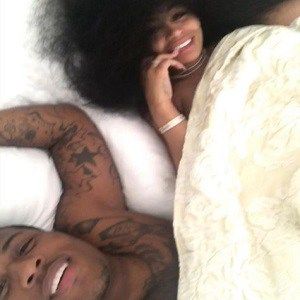 Sources connected to the rapper, tell us Ferrari was hooked on Chyna ... so much so he dropped $135,648 on three pieces of jewelry for her:

- $34,850 for a Rolex 
- $56,500 for a gold necklace
- $32,250 for diamond earrings

Ferrari scooped up the booty back in June when he thought he and Chyna were the real deal -- she's even listed as "spouse" on the receipt. We're told they'd talked for a while about getting his and hers Rollies -- but after Rob accused BC of banging several dudes, Ferrari was done.
Bloop.
Don't hate the scammer, hate the game.
:Photos: InSTAR/Instagram/Linsey Davis