Lil Scrappy released a teaser for a new video titled "Side Bih Feelings" and it stars his daughter's mother Erica Dixon. Well, Scrappy's ex-Bambi had to whip out some receipts to prove she's not the "side chick" he's referring to. See how she exposed Scrappy inside…
An old beef has been reignited. Lil Scrappy is gearing up to release a new video for his track titled "Side Bih Feelings".  Interestingly, he tapped his daughter's mother Erica Dixon to star in the clip. Peep the trailer below: 
We're not sure what exactly pissed his ex-fiancee Bambi off, seeing that they haven't been together in a while, but she went full Rob Kardashian (well, almost) on his a**.  She whipped out text messages showing that he's begging to have her back in his life. No "side bih" bih!
In a series of text messages, Scrappy pleads with Bam to give him another chance and claims that he loves her very much. Along with the text message receipts, she wrote a caption explaining she has been trying to move on with her life, but Scrappy won't stop pinning for her attention.
Check it:
Here are text messages from Scrappy: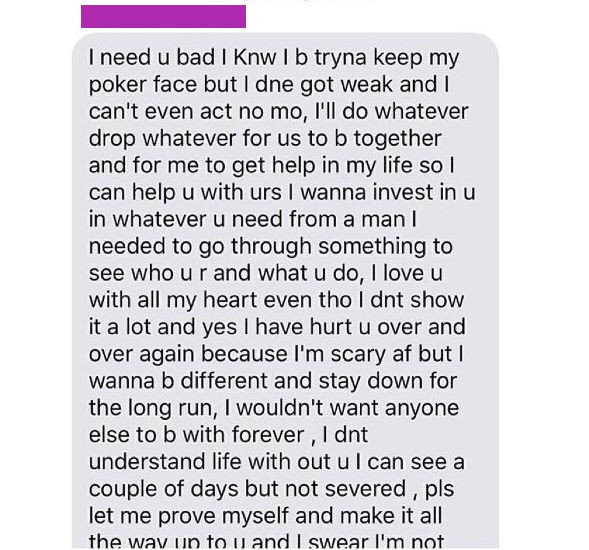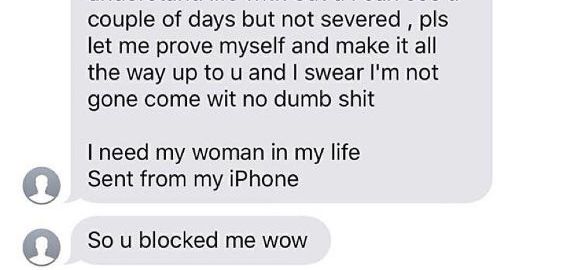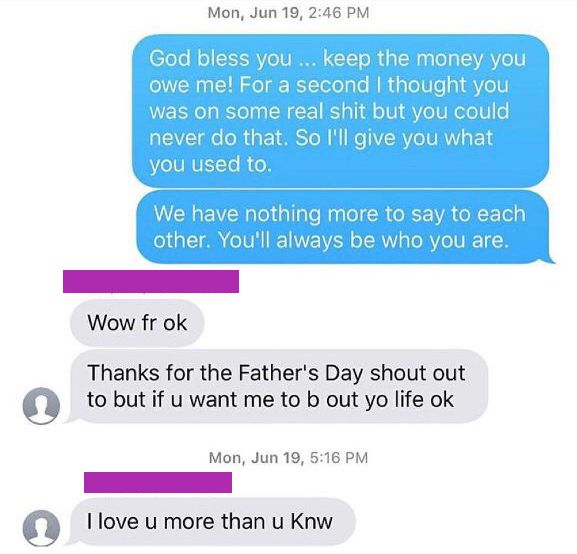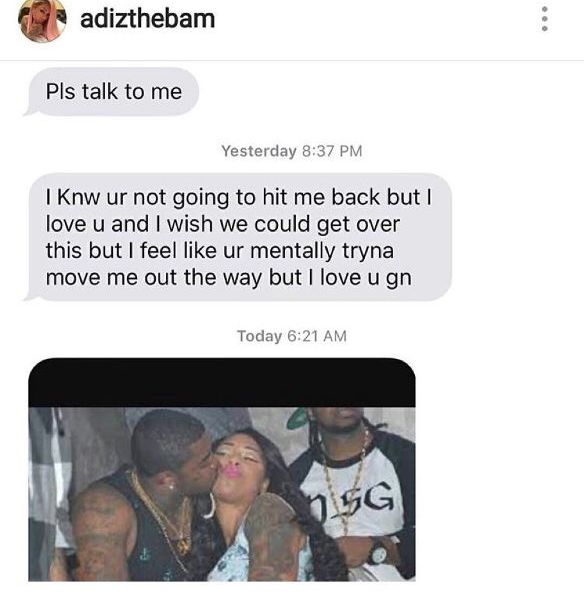 Hmph. They always miss us after we're gone don't they?
Erica got wind of Bambi's social media shenanigans and decided to respond...subliminally:
After deleting all of her receipts, Bam came back on Insta to NOT apologize for going off: 
We assume she's done for now. 
Oh, and Scrappy got his number changed today after Bam blasted it all over social media (we blocked it out):
PR stunt or real life?
Photos: Bambi's IG/Erica's IG