Jay Z's 4:44 album has everyone's panties in a bunch. See reactions from Lil Boosie, Future, Kanye West, Rev. Al Sharpton, Meek Mill and Nicki Minaj inside…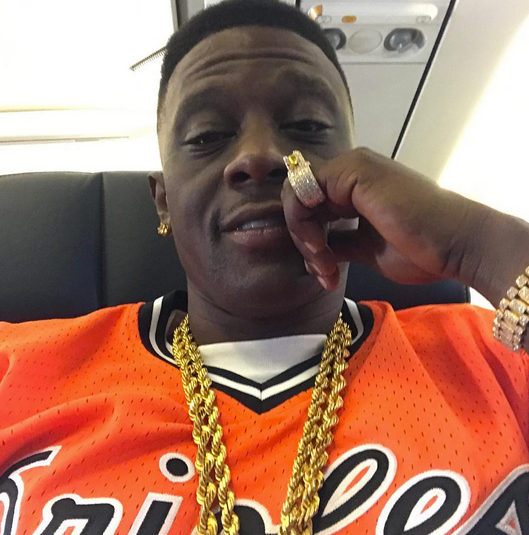 When Jay Z dropped his 13th studio album 4:44, the Internet was abuzz deciphering Hov's cryptic (and some not so cryptic) lyrics.
A few bars in particular have several rappers responding. It's what Hov said on "The Story of O.J." track where he calls out rappers who hold a stack of money to their ears as if it's a phone. Hov rapped:
Y'all on the 'gram holdin' money to your ear

There's a disconnect, we don't call that money over here
Lousiana rapper Lil Boosie said he received several text messages and calls about the Jay Z lyric since he's known for posting selfies while holding a "money phone." Boosie hopped on Instagram Live to explain why he will forever hold money to his ear.
In a lengthy response, the Baton Rouge rapper said, "In Louisiana, Jay Z's words don't fly. If you're trying to get Jay Z money, you shouldn't put stacks to your ear. Jay Z don't tell me what to do. I don't know about y'all, but he doesn't tell me what to do."
"I got love for Jay Z but y'all telling me I shouldn't put stack in my ear if Jay Z says it? These Louisiana n*ggas don't rock like that."
Whether or not Jay even follows what the "Independent" rapper posts on IG is still up for discussion.  But peep the clip below:
Boosie isn't the only one clapping back at the "money phone" lyric....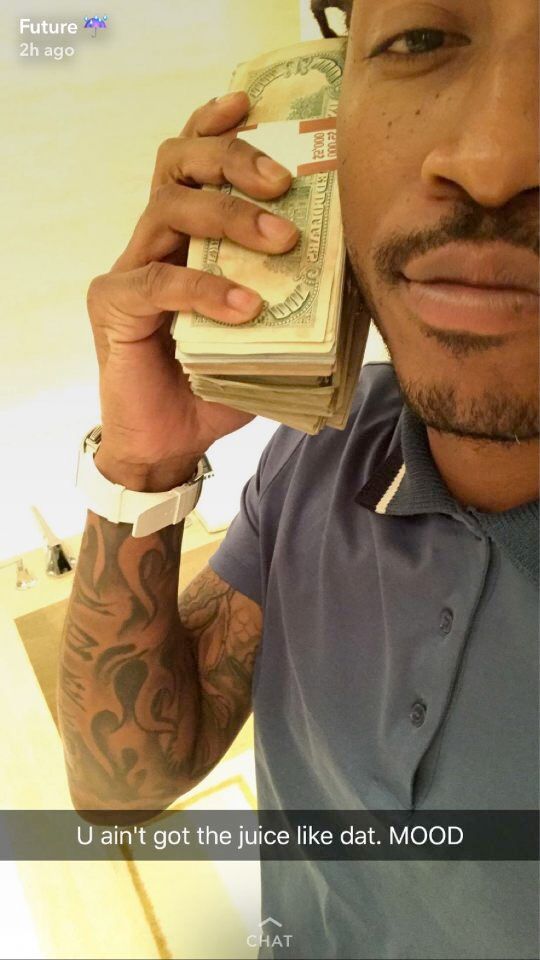 Rapper Future appears to respond to Jay as well by posting up a SnapChat picture of himself holding money to his ear. He wrote across the bottom of the pic, "U ain't got the juice like dat. MOOD"
There's also that line in Jay's "Kill Jay Z" track where he seemingly fires a shot at Future in reference to his ex-fiance Ciara's relationship with NFL quarterback Russell Wilson. He rapped:
In the future, other niggas playin' football with your son

You had lost it, 13 bottles of Ace of Spade what it did to Boston
You mad or nah Future?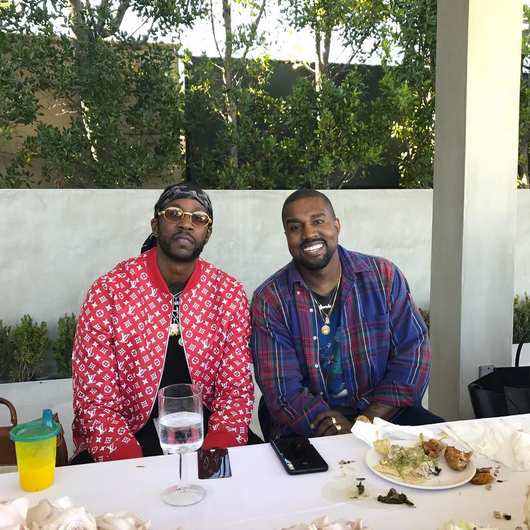 You've all heard by now that Kanye West wants to cut ties with Jay's TIDAL streaming platform. And it's reported he was feeling this way even BEFORE Hov dropped 4:44.
Either way, it's clear the former besties are feuding. So what does 'Ye do? He gets a new bestie…and 2 Chainz apparently fits that bill. Granted, they've always been friends, but this is probably the first time we've actually seen these two bring their families together to hang out.
2 Chainz joined Kanye West and his family for a Jamaican style cook out over the weekend in Bel Air, Los Angeles.  It was cooked by Kim's new Jamaican nanny she posts on her Snapchat....
After their Sunday Funday, 'Ye and Chainz stopped by UCLA to meet the basketball team. And smiling Kanye continues:
Rev. Al Sharpton has a message for Jay Z after he rapped about the Reverend's strong selfie game on 4:44. On "Family Feud" the Hip Hop mogul rapped:
Y'all think small, I think Biggie

Y'all whole pass is in danger, ten Mississippi

Al Sharpton in the mirror takin' selfies

How is him or Bill Cosby s'posed to help me?
Well, here's Al's response:
Tell Jay Z we still taking selfies...but I'm taking care of business down here too! W/ @YazzTheGreatest in btwn sessions at #EssenceFest2017pic.twitter.com/8QZy3PY2FP

— Reverend Al Sharpton (@TheRevAl) June 30, 2017
HA!
And then this happened....
Nicki Minaj hopped on Instagram to share her excitement over 4:44, specifically pointing out rhymes about schooling dudes on posting money pictures to social media. Peep the post above.
Does it sound like a subliminal aimed at her ex-boyfriend Meek Mill? He seems to think so, because he responded (and then deleted):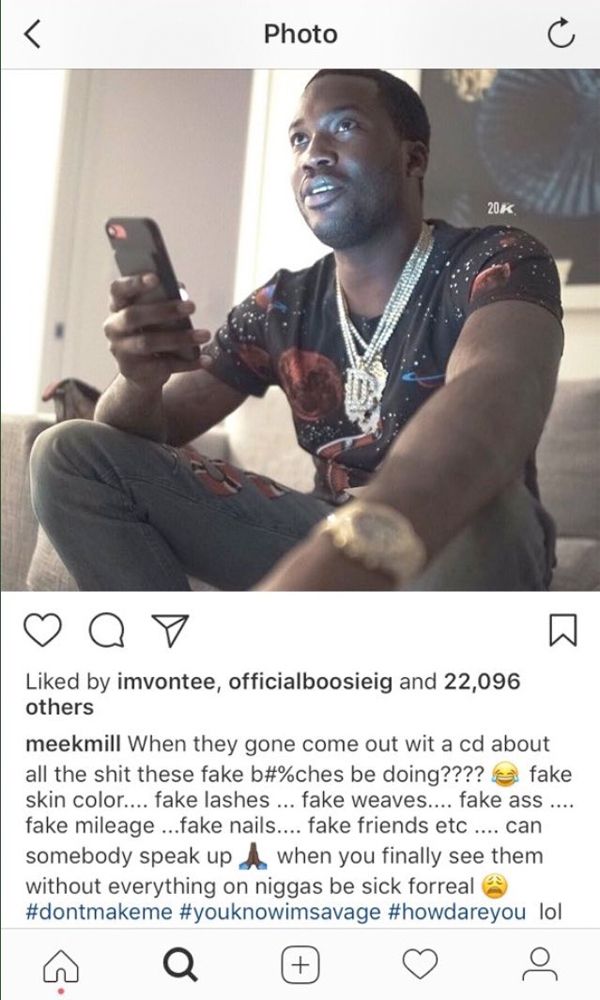 Bloop!
Photos: Boosie's IG/Future's SnpaChat/2 Chainz's IG