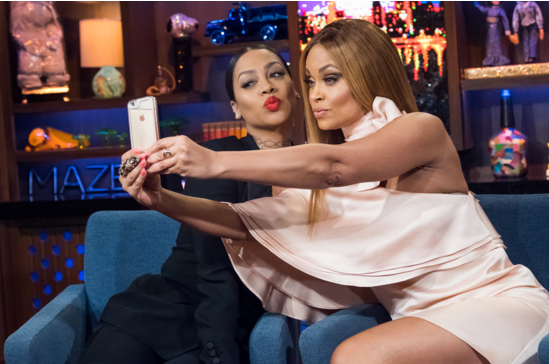 La La Anthony and Gizelle Bryant stepped into the WWHL clubhouse to chit chat about La's separation from Carmelo Anthony,Beyonce's push party, Serena Williams' pregnancy and Gizelle confirms her new relationship. Get it all inside…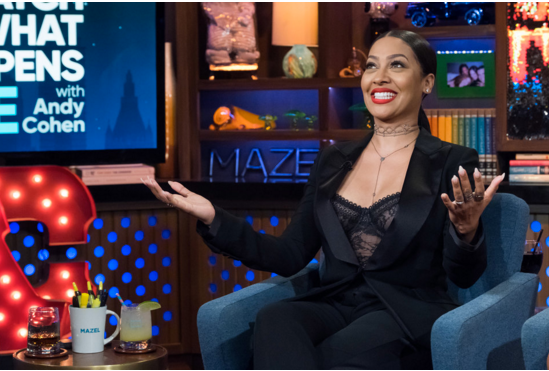 La La Anthony is hot on the promo trail to dish on the new season of "Power." Now that we all know Keisha's alive and smashing Tommy, we're just anxious to see what other mess her character is going to get into. 
The YBF actress recently appeared on "Watch What Happens Live" with "Real Housewives of Potomac" star Gizelle Bryant.  And she reveaed a few things.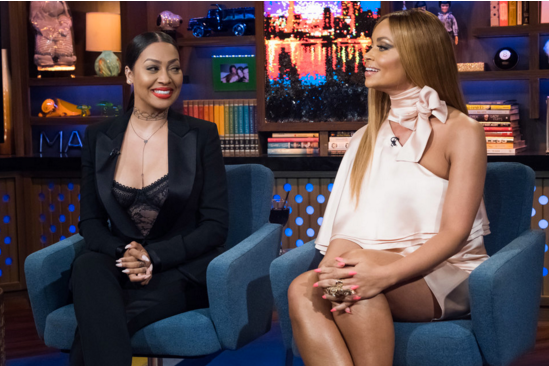 As expected, she talked about her separation from her estranged husband Carmelo Anthony. She still hasn't confirmed if she'll actually go through a divorce from the NBA star. She's currently focused on being a role model parent for her and Melo's son, Kiyan Anthony.
However, she does leave the door open on a reconciliation:"Anything's possible," she said.
When asked if she thought Melo would be leaving the New York Knicks, she said it's a possibility and she hopes he's traded to a team he's happy with. She said she wants him to win because he's an incredible player and he deserves it.  But she previousy said SHE is staying in New York, regardless....
Check it: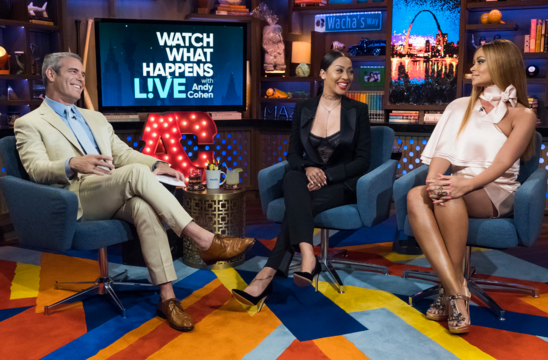 We all know La has a fierce group of friends, including Beyonce and Serena Williams, who is currently pregnant with her first child. Host Andy Cohen tried to get as many details as he could about Beyonce's push party. She also shared her thoughts on John Mcenroe attacking Serena's abilities.
Peep the clips below:
That's right La! Ride for your girls.
And look who has moved on from her cheating ass ex husband:
Gizelle aso opened up about how her co-star Robyn Dixon is never going to leave Juan Dixon (agreed!).  Gizelle confirmed she herself is currently dating a retired basketball player. Peep the clip above.
BONUS:
50 Cent always has jokes! 
Photos: BRAVO