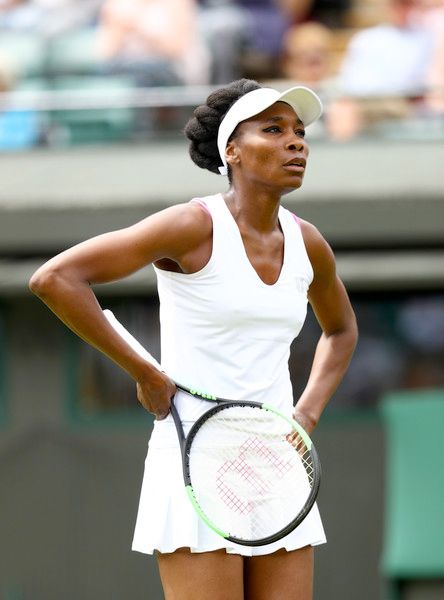 Venus Williams gets super emotional about the fatal car crash she was involved in during a post-game conference. More inside…
Venus Williams hit the tennis court during Wimbledon yesterday where she defeated Belgian tennis player Elise Mertens.
What should have been a joyous moment, things quickly turned somber when a reporter asked the 37-year-old tennis player about the fatal car crash she was involved in last month.
Last week, she was found at fault in a car accident that took the life of 78-year-old Jermone Barson, a passenger in another vehicle. She hasn't been criminally charged in the incident, but it's clear the situation is weighing heavy on her heart.
As she attempted to answer the question, she paused before she became overcome with emotion and shed a few tears. She eventually left the presser without answering any other questions.
Check it below:
On Friday, Venus took to her Facebook page to send her condolences to Mr. Barson's family:
So sad.
Venus is set to return to the tennis court at Wimbledon to go head-to-head against China's Qiang Wang.
Photos: Getty