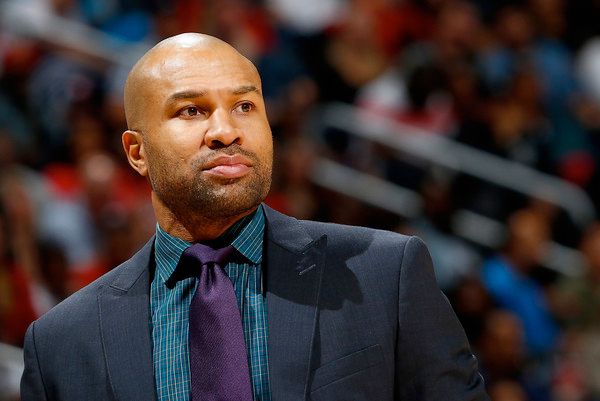 Derek Fisher just officially copped a DUI charge after he flipped a luxury SUV on the freeway with his girlfriend Gloria Govan in the car with him. More inside…
Derek Fisher isn't getting off on this one.
The former NBA baller was officially charged with 2 counts of DUI after that huge accident last month. You'll recall, the former Knicks coach had flipped his white Cadillac Escalade on the 101 Freeway in L.A. Apparently, he lost control and hit a guardrail, which resulted in the vehicle flipping over. Thankfully, no one was injured.
Oh and get this, the vehicle Derek was driving was registered in his nemesis/Gloria's ex-Matt Barnes' name. Chile...
Here's a clip of the crash:
If Derek is convicted on both counts, he could be facing up to 6 months in jail. However, it's his first offence, so he may not have to worry about jail time. The judge will probably punish him with fines, probation and, of course, an alcohol education class.
Photo: Getty