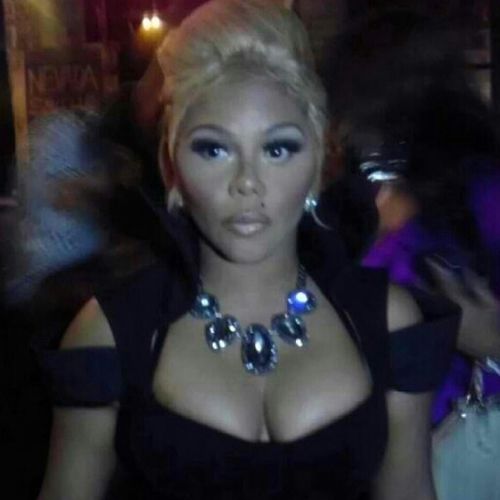 Lil Kim isn't just attending the Fashion Week shows in NYC, but she's performing as well.  Check the video of her hitting the stage at Opening Ceremony's 10th Anniversary party, plus Kanye West talks about how HIS Kim helped him sex other chicks...
Over at Webster Hall, Lil Kim took the stage as Opening Ceremony's clothing company's surprise guest.  She turned up the audience with "Crush On You."  And in the audience: M.I.A., A$AP Rocky, Paris Hilton, and Chloë Sevigny.
Check out a snippet of her performance above.
And in other "Kim" news, Kanye West (either his camp or Kim's camp sent TMZ this info we're sure) told folks he watched now girlfriend Kim K.'s sex tape while he was sexing other chicks.  Apparently, chick lying in bed like a board turns him on.  But nonetheless, Kanye said he used the Kim K. Superstar tape to get in the mood and to get it in with other chicks.  That explains why he's been trying to get at her for years now.
So now that he has his own Kimmy K....he no longer needs that tape we guess.  But didn't Kanye previously say he never saw the tape?  Interesting...