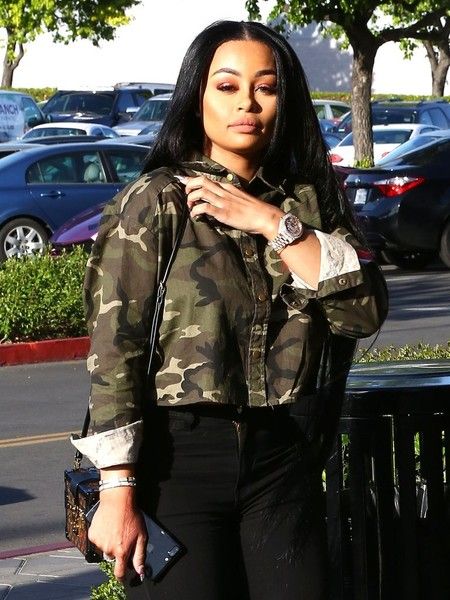 Blac Chyna and her Rolls Royce were in a car accident early this morning.  She was loaded into an ambulance.  We've got the latest inside...
Chyna was riding around Studio City, CA around 2:30AM this morning when a car rammed into the back of her white Roll Royce, reports TMZ. When officers arrived on the scene, the driver of the other car was detained for a possible DUI. Chyna was loaded into an ambulance and checked out for 45 minutes.
Reportedly, she was released afterwards when someone came to pick her up.
The damage to the other car looks extensive.  And there is, ofc urse, damage to her Rolls as well:
Blac Chyna Rear-Ended in Car Crash and Checked Out in Ambulance https://t.co/qBWQzFNr55

— TMZ (@TMZ) June 24, 2017
There's no confirmation yet on whether any arrests were made.
Chyna stays in car collusion drama it seems.  Last year, she let her friend Paige drive her BMW.  The car was involved in a hit-and-run when she ran a stop sign and slammed into an SUV.   Chyna was later sued by the SUV's driver & passengers.
By the way, Chyna was all over snapchat the other night from the back of her Rolls with her look-a-like friend Star Divine (who used to date Safaree Samuels):
Photo: FameFlynet