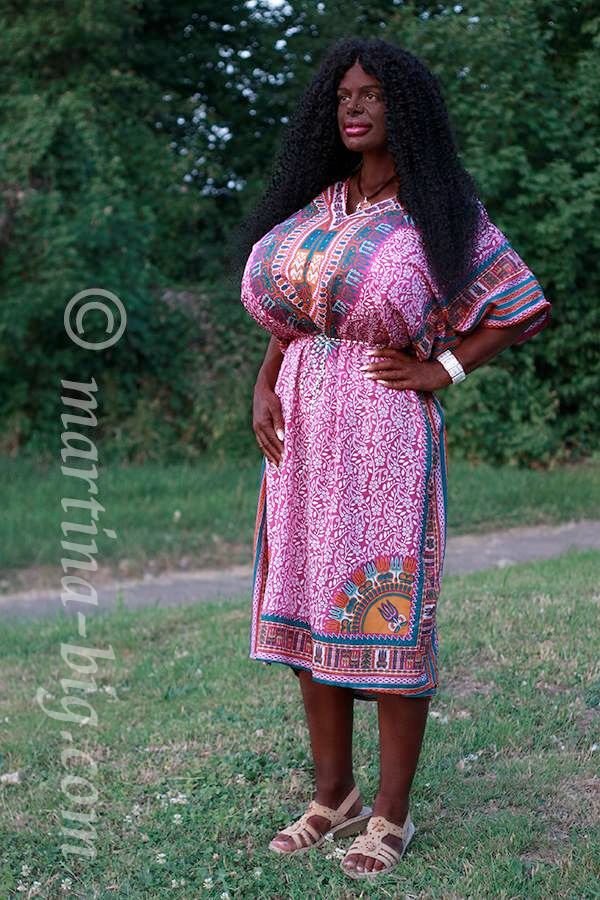 What in the plastic surgery-gone-left Rachel Dolezal hell?
We rebuke it.  Whatever it is.  Find out why this German white woman with the biggest boobs in Europe is trying to "transform" into a black woman…
W.T.F.?!
A German woman by the name of Martina Big is looking to increase her butt to "transform" into a black woman. Yeah, you red that right.
She'll be appearing on the new season of "Botched" for some extreme plastic surgery to have her "ass"ets plumped up to look more like a black woman.  Her words, not ours. She already has nabbed the crown for having the largest implants in Europe and we assume she's gunning for yet another "crown."
Here's what she looked like before her "black woman" transformation":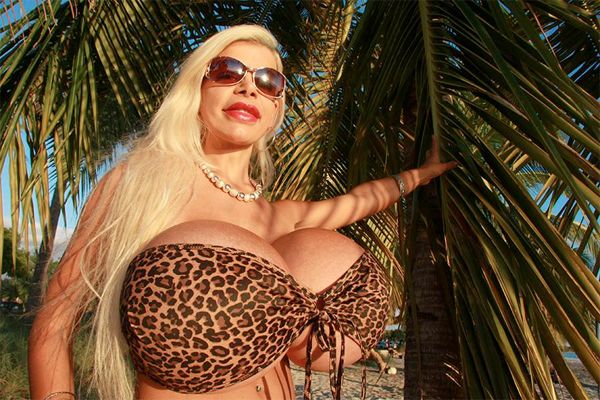 Now, she's looking to totally change her look: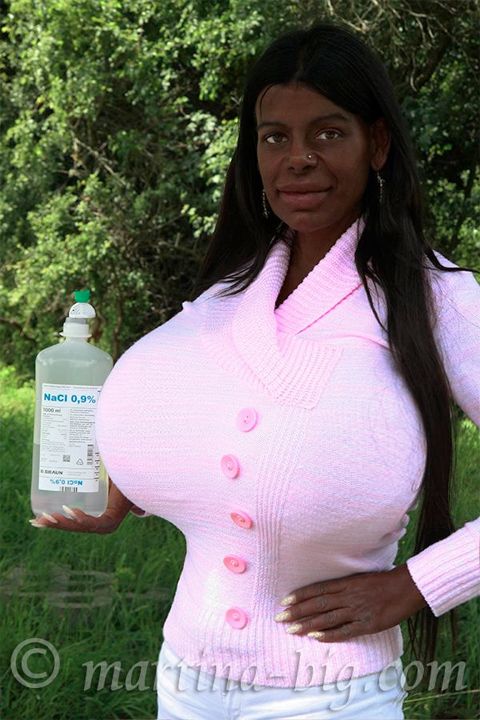 How this black skin came into play is still a mystery.
On Facebook, Martina is chronicling her transformation, updating her fans on every procedure she's undergoing. She also explains why she has decided to make the "transformation":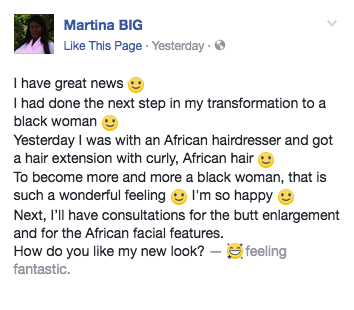 We WISh this was a joke.  She's dead ass serious.
Chile...
Peep a clip from her appearance on "Botched":
If you're interested, the new season premieres Sunday, June 25th at 9pm EST on E!
Just....nah.
Photos: Martina's Facebook