Actor Cedric Yarbrough is served up an online rant about Mariah Carey acting real diva-ish on the set of The House. Sip the tea inside…
We've heard it all before. Mariah Carey can get very diva-ish when she wants to.
Now, one actor (actually, he's not the only one) is spilling some tea on how she performed on set of the upcoming comedy film, The House.
The House star Cedric Yarbrough went on Facebook to BLAST Mariah for her over-the-top antics while shooting for the film. The ABC "Speechless" star posted the rant a day after his co-star Will Ferrell confirmed her cameo was edited out of the film during an interview on "Late Night With Seth Meyers."
In the post, Cedric called out Mimi for being excessively late (3-4 hours late to be exact), said her behavior was unprofessional and borderline abusive to the director, and he also said she made several demands about how she preferred the scene to be shot. Wait, what?
Here's what he said:
"Okay since Will Ferrell is talking, I'ma talk-ing. Yeah, a real funny cameo was SUPPOSED to happen in the new film #TheHouse with the superstar Mariah Carey. But it was ruined by superstar Mariah Carey. The film takes place in a suburban home but is made into a 'Casino'. Why not have Mariah be an act in the casino? Funny idea. It's rumored that she eventually showed up to set. This is true. But after waiting for her for 3-4 hours!"

"While we waited the director & team had the idea of doing a stunt that Mariah's body double would do now & bring in Mariah to match it. They do the stunt. All goes well. When Mariah finally showed up she refused to match the stunt. 'Darling, I would never do it that way…'. I heard her say those exact words. She then requested a large fan for her hair to be blown around and a camera that would be above her, basically a crane shot."

"This lady was unprofessional & borderline abusive to our director, who tried his best to appease her every wish."
Read his full READ below: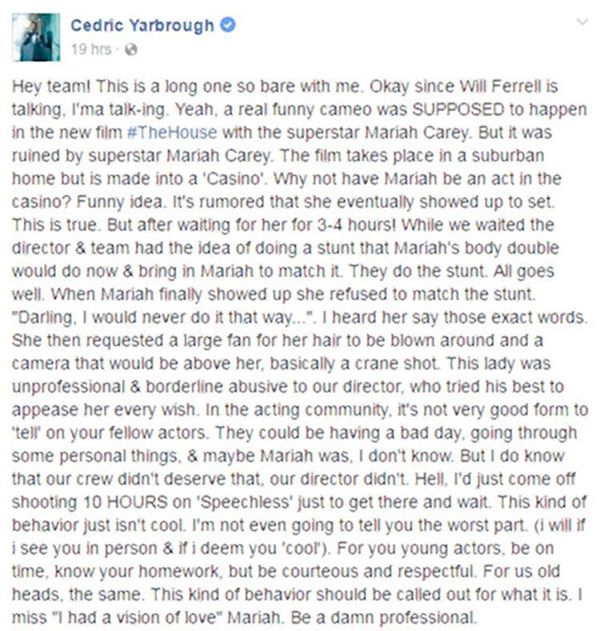 And here's what Will Ferrell had to say about the Grammy Award winner's behavior on set:
That damn Mimi.
Meanwhile...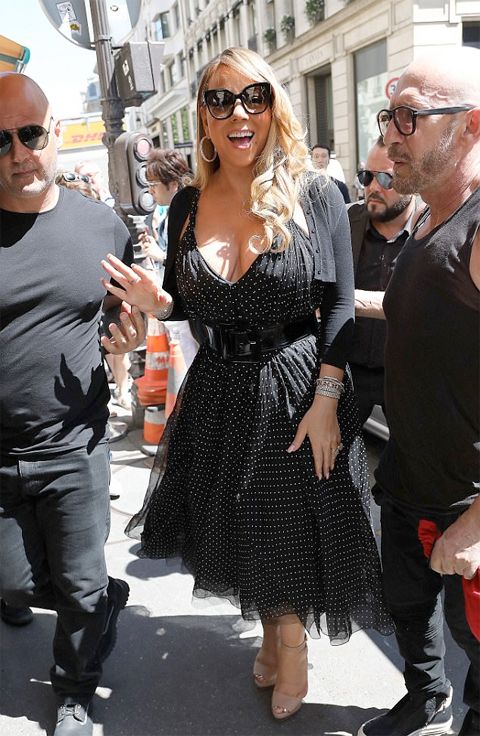 The Elusive Chanteuse singer is currently overseas enjoying life. She was spotted hitting the shopping scene at Alaia in Paris with her twins, Moroccan and Monroe.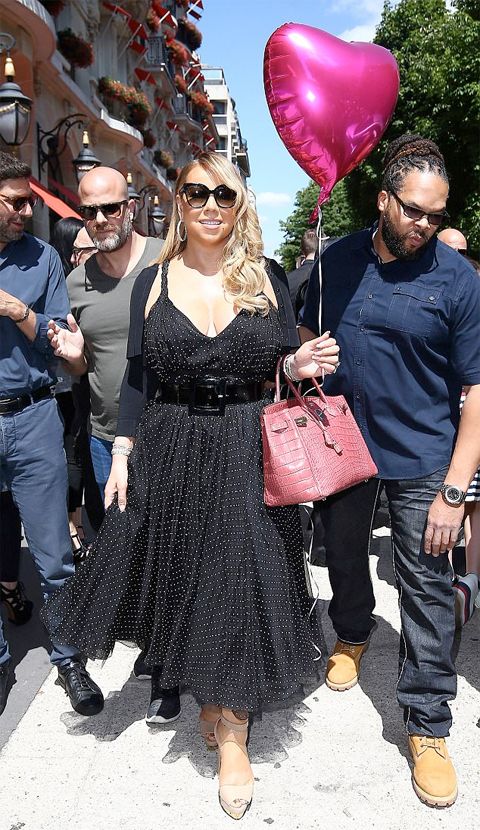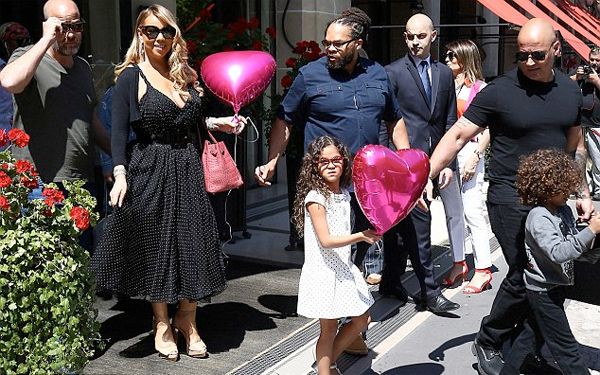 Unbothered.
Photos: MEGA/Getty