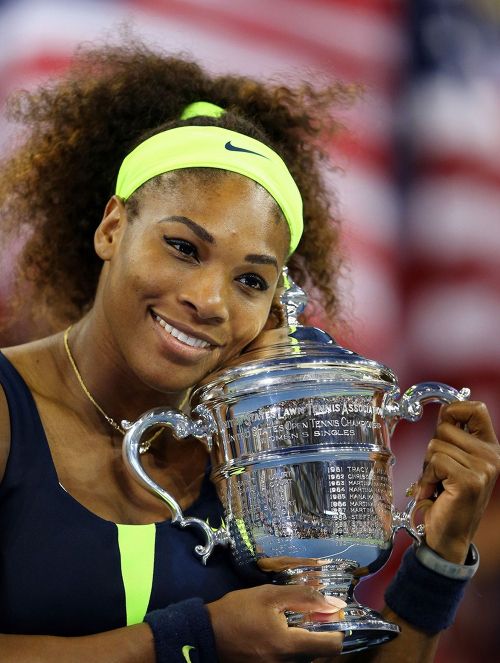 Serena Williams is on a winning streak.  Tonight (Sunday) at the USTA Billie Jean King Center in Flushing Meadows, NY, the Olympic Gold Medalist copped her 4th U.S. Open Crown.  Deets and pics inside of the champ, plus what her tennis pro sister just "won" as well...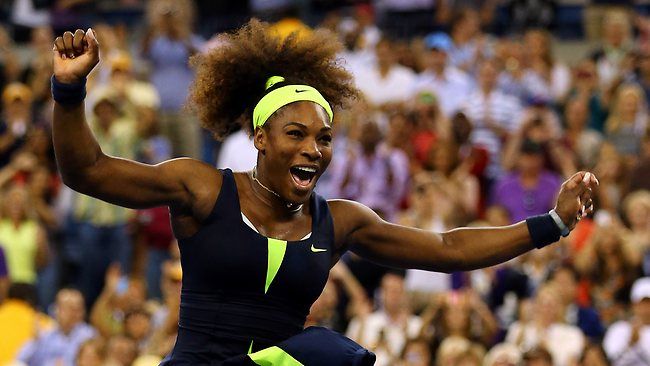 It's a celebration!  30-year-old Serena seems unbeatable these days as she knocked off No. 1 seed Victoria Azarenka Sunday night to become the champion of the U.S. Open.
And what does the Champ win exactly?  A shiny new trophy, bragging rights, and a FAT check for $1.86 million.
Serena said after the win: "Oh my God, I honestly can't believe I won.  I was really preparing my runners-up speech because she was just playing great."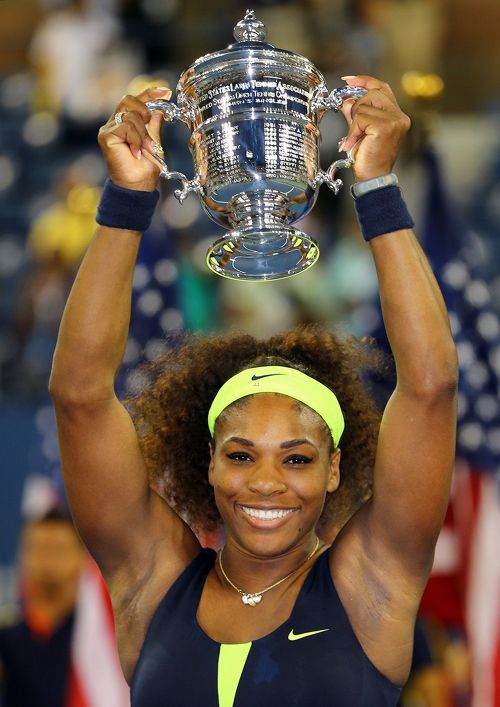 From Wimbledon to the Olympics to her 4th U.S. Open Crown...this YBF chick is on fire.   And by the way, Serena is only the 3rd woman history to win Wimbledon, Olympic gold and the US Open in the same season.  The others: Her older sister Venus and German great Steffi Graf.
Meanwhile, her big sister Venus Williams has a new man: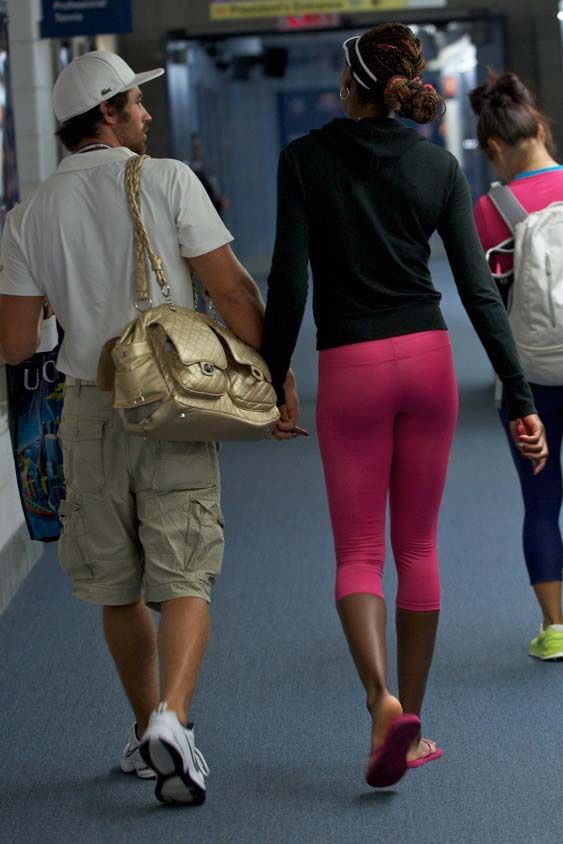 People.com reports Venus' new man is hottie Cuban model Elio Pis.  Rumors last week had her paired with an Italian businessman named "Enrico," but based in the new and more credible info--plus this pic of them holding hands at a recent U.S. Open match, we're going with the model.
Will he be accompanying her to her EleVen fashion line showing at NY Fashion Week this upcoming week?  Hmmm....
He's 24, she's 32.  Get it Venus!
The Randomness:
1.  Chad Johnson says he refuses to sign the divorce papers.  STORY
2.  "Basketball Wife" Kenya Bell just scored BIG in her divorce settlement--she gets half her hubby's cash, two houses and half the future cash and investments. STORY
Photo Credits: Andy Kentla; Getty