Y'all can't tell Rev. Al Sharpton anything about his selfie game. He's out here sharing selfies like the best of the best. Meanwhile, former First Lady Michelle Obama has us grabbing our gym shoes ready to work up a sweat. Get it all inside…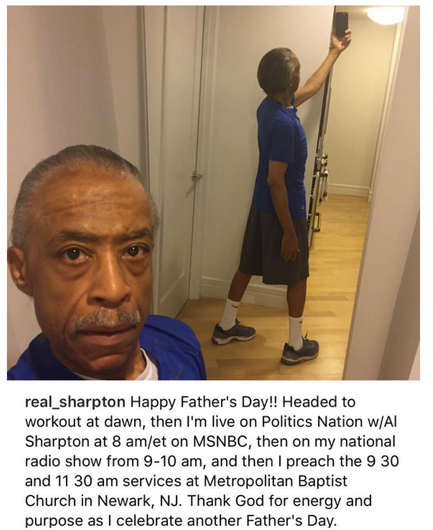 Y'all!
Rev. Al Sharpton is not playing any games when it comes to the selfie game. Yep, it's a case of when older people get their hands on technology and aren't quite sure what they're doing with it.
Al is out here doing the most, snapping selfies in strange places, in strange positions and just…everything is strange. Like why is the reverend out here snapping selfies like this?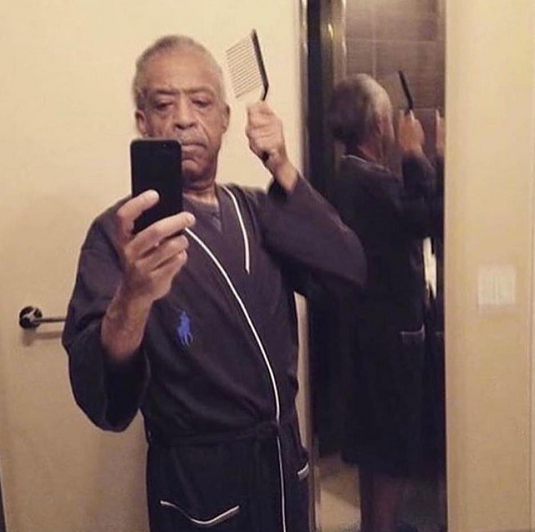 Ha!
Maybe he's just feeling himself after his weight loss journey. Here's how the Rev. gets prepared to tackle each and every day, which was likely posted as a clapback at everybody turning him into a meme yesterday:
Not even mad. Live your life Rev!
Elsewhere on social media...
So THIS is what former First Lady Michelle Obama is doing in her spare time. That's right. Fitness! It's clearly a lifestyle for Mrs. O and she has us wanting to grab our Ivy Park gear to work up a sweat.
In a new Instagram post, Mrs. O reveals she used to host bootcamp sessions over the weekends with her close girlfriends at the White House. Women who work out together, slay together.
Now, let us get to this workout so we can get those "guns" like Mrs. Obama.  Can we join, 'Chelle?
Photos: Instagram