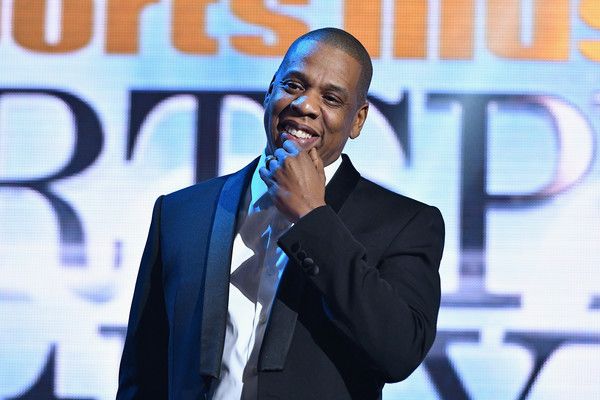 No rest in the kingdom!  That 4:44 mystery project will include a brand new album from Jay Z afterall.  Get the deets and the first preview inside...
As the new dad to twins juggles bottle feedings and pamper changes as wife Beyoncé and the new additions finish up their hospital stay, Jay Z is already back to work.
All that mysterious 4:44 drama isn't finished, apparently, as it's more than just a special film starring Lupita Nyong'o, Mahershala Ali and Danny Glover.  It's a SERIES of exclusives, and next up in said series is a new album from Mr. Carter.
Yep, Jay is dropping a new album after all, just as fans predicted when all those 4:44 signs started popping up everywhere.  And his new 4:44 album is going to be exclusive to....you guessed it...new and existing Sprint and TIDAL customers.
Both TIDAL and Sprint will drop JAY-Z's new album on June 30th at 12:01am ET.
Jay previewed the first track off the album on Youtube.  Check out "Adnis" below:
In a new press release, Sprint president and CEO Marcelo Claure said:
"Today is an exciting day to be a Sprint customer.  JAY-Z is a global icon and we're giving customers an incredible opportunity to be among the first to experience his new album 4:44. Our loyal, existing customers, and customers who switch to Sprint, can experience the album exclusively, plus access a complimentary six-month trial of TIDAL HiFi, giving them access to content they can't get anywhere else."
You copping this?
Photo: Getty