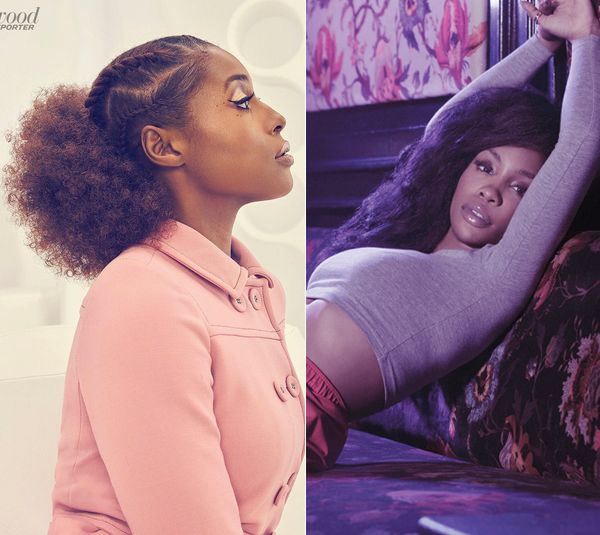 Issa Rae opens up about having more male nudity on "Insecure" (Yassss!) while SZA talks about how doing mushrooms helped her write her debut album. Deets inside…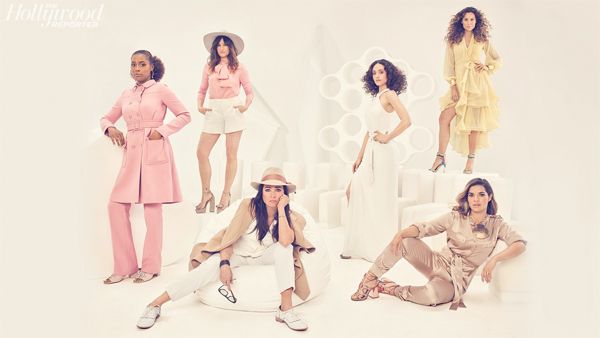 Issa Rae talks all things "Insecure" for The Hollywood Reporter's Comedy Actress Roundtable with Emmy Rossum, America Ferrera, Pamela Adlon, Minnie Driver, and Kathryn Hahn. And sex was one of the topics that grabbed our attention.
The "Insecure" co-creator/star is all about showing male nudity in a world where female nudity is the norm. If you think about it, we hardly ever see naked men in films while plenty of women stay naked, wether it's part of the storyline or not.
"Let's see some dicks," Issa said…joking, but not joking.  She continued:
"No, I've found that a lot of the guys who we've worked with have just been all in, like balls to the wall. (Laughter.) No balls have been on walls! They've been really great about, and generous with, their body parts. I've had some of the actors come up and just be like, 'I think it's cool that the women aren't as nude on this show.'"
Ugh, we love her so much.  And the "Insecure" menz.
Eggplants for all! We're definitely here for all of this.
By the way, season 2 of "Insecure" premieres July 23rd on HBO.
In another magazine...
Singer SZA nabbed a feature in Billboard magazine where she talked about the struggles of creating her debut album.
Two years after signing to TDE, same record label as Kendrick Lamar, she realized she was struggling with coming up with material for her debut album. Somehow, she ended up trying mushrooms (aka "shrooms") for the first time while hiking in the coastal woodlands of Palos Verdes Peninsula Land Conservatory in L.A. And the rest is history.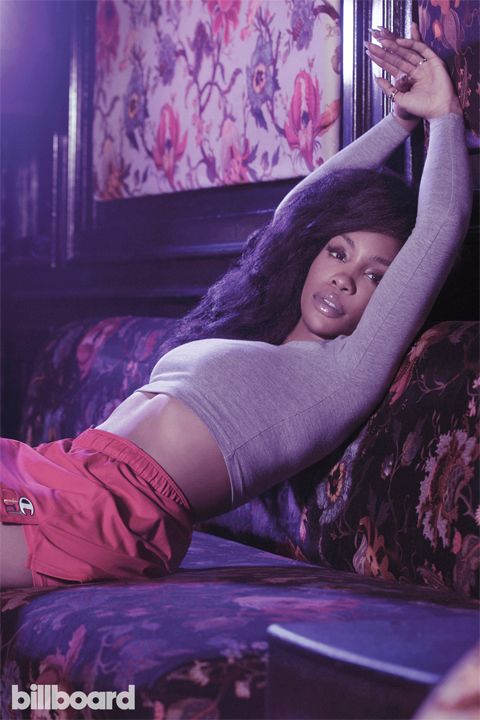 "I heard everything singing to me, from the grass and flowers to the little leaves," she told Billboard. "I was tripped out, crying. It removed that fear barrier. The next day, I felt free -- I couldn't fail."
Girl....

The shrooms must have worked because she recently released her first LP, Ctrl. Find out more behind-the-scenes moments that she experienced on her debut album journey here.
We're not here for the drug usage, but we're all about this bangin' new album.
Photos: THR/Billboard