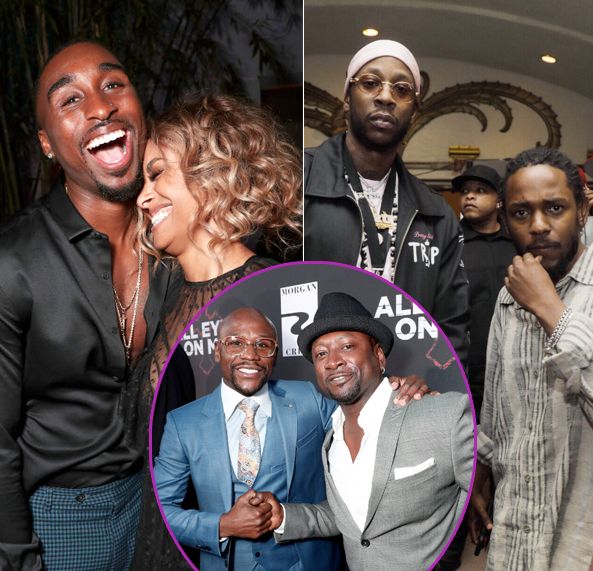 Everyone and their mama came out to see the new Tupac biopic, All Eyez On Me. Go inside to peep pics of your faves…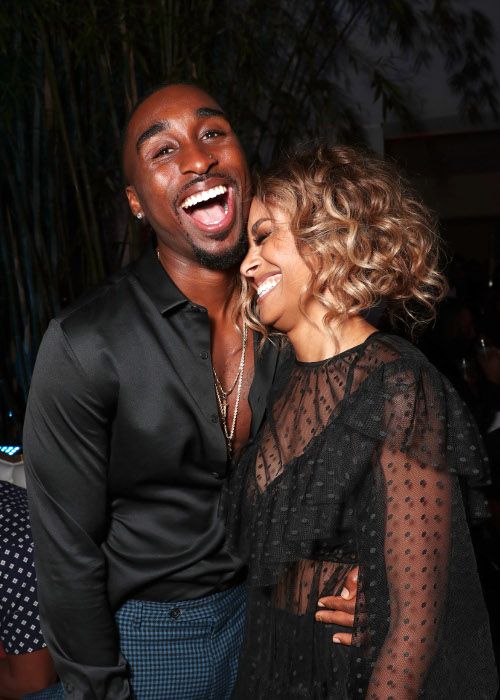 Demetrius Shipp Jr. and Kat Graham are going to be on everyone's radar once the weekend is over as the Tupac biopic All Eyez On Me hits theaters today. The film has been released on special day as today marks what would have been Pac's 46th birthday. Since news broke that a Tupac biopic was in the works, folks have been patiently awaiting it's premiere.
Recently, the film held a premiere at Westwood Village Theatre in Westwood, California and everybody came out to show support.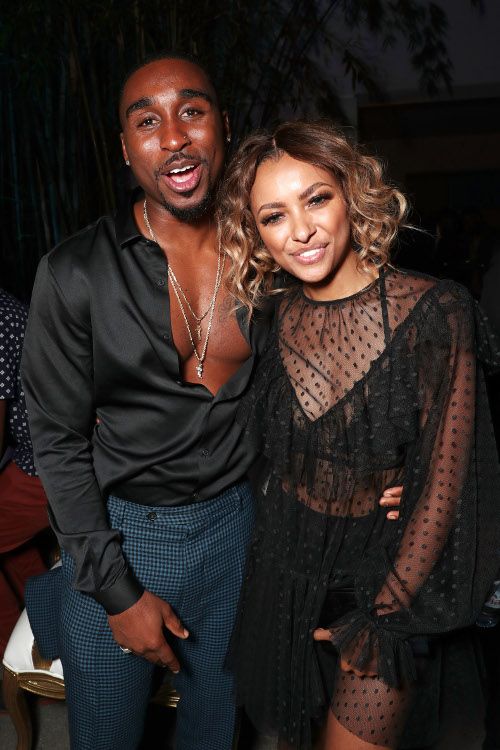 The movie's lead stars Demetrius Shipp Jr. and Kat Graham were front-and-center at the premiere serving up young Pac and Jada Pinkett Smith vibes.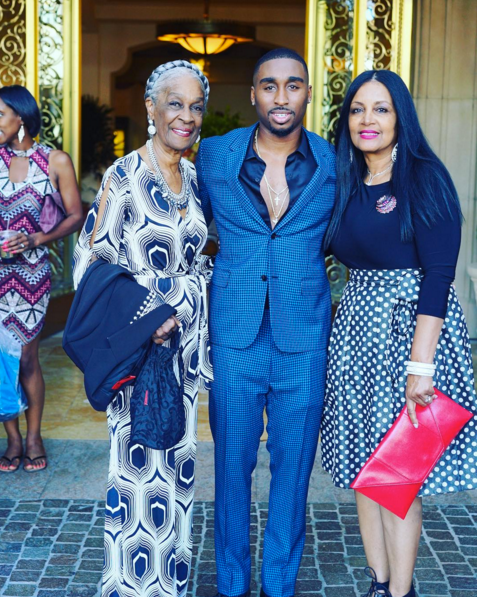 Demetrius brought both of his grandmothers as his dates for the evening. How sweet!
Such a funny flirty look. Kat Graham hit the carpet at the premiere rocking a black see-through Milly dress that she paired with printed pumps for a pop of color.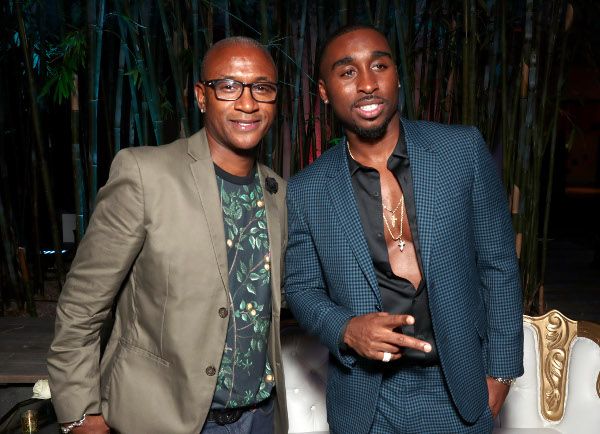 Comedian Tommy Davidson nabbed a photo with the lead star.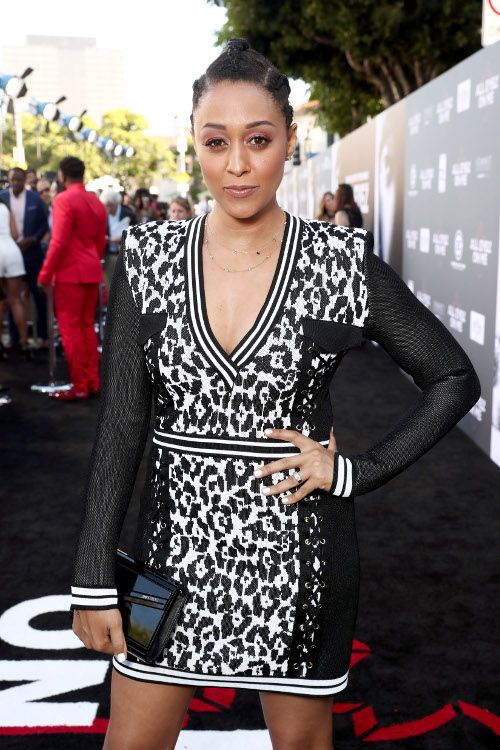 Tia Mowry came out to support her husband Corey Hardrict, who stars in the film. Cory missed the premiere as he was overseas filming another project.
Tia still represented for the Hardrict family though. She strutted her stuff in a black and white Balmain dress, black Giuseppe Zanotti sandals and a Jimmy Choo clutch.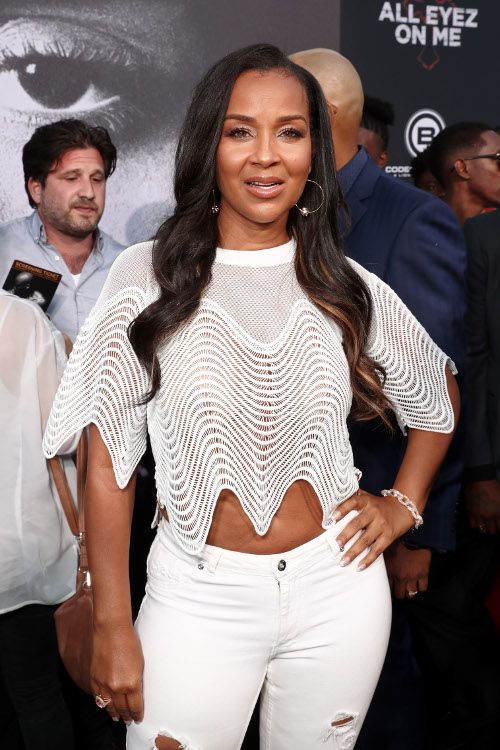 Lisa Raye, who once starred in a Tupac music video, rolled up on the scene in her usual all-white attire.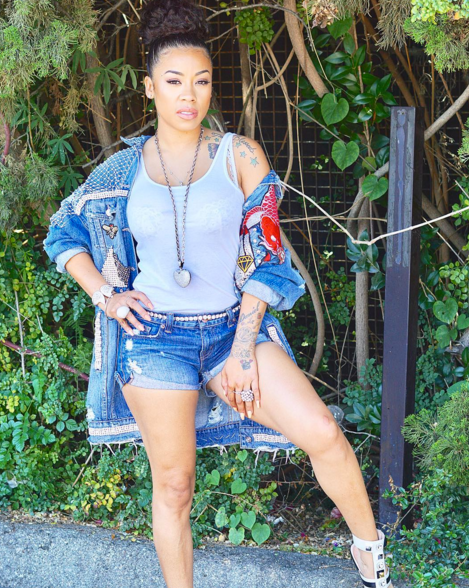 Keyshia Cole is a huge Tupac fan, so it was no surprise she made her way to the premiere. She changed into a different look once she made her way to the carpet.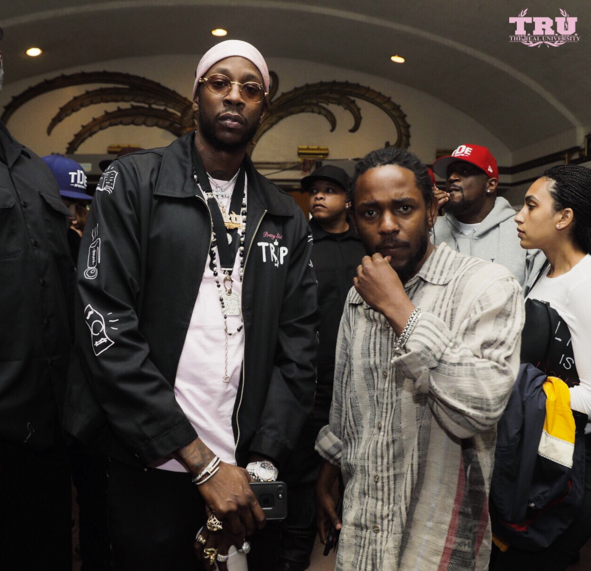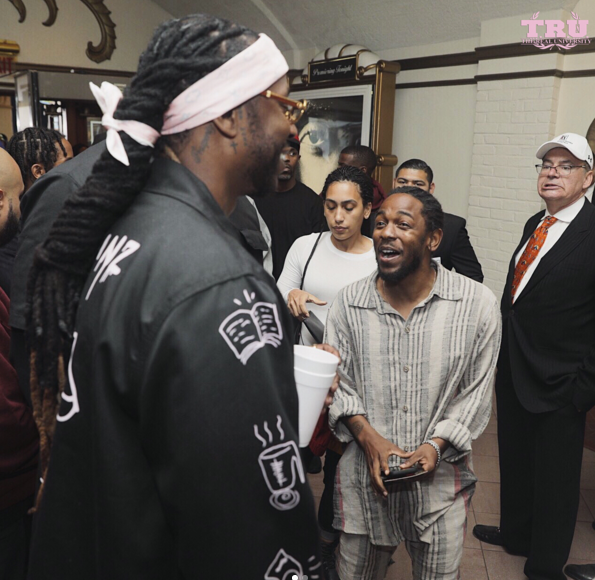 Rappers 2 Chainz and Kendrick Lamar were busy chopping it up before they made their way inside to peep the film. We spotted Kendrick's fiancee Whitney Alford in the mix.
Comedian Mike Epps, rapper Ty Dolla $ign and more linked up for a group shot during the festivities.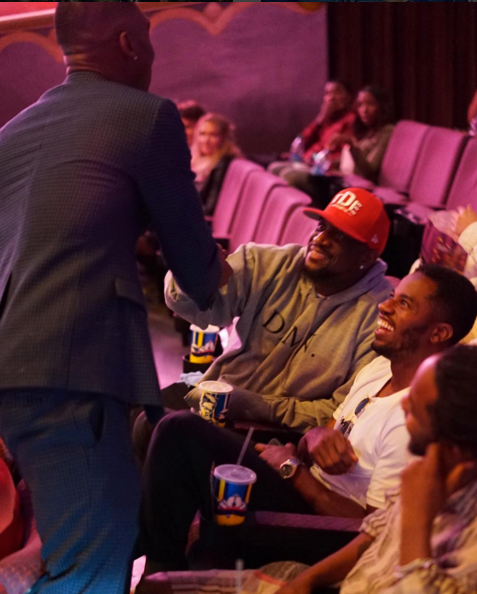 TDE founder Top Dawg was also spotted at the premiere.
Singer Ashanti linked up with All Eyez On Me producer L.T. Hutton and director Benny Boom.
Before the movie made its way to theaters, director John Singleton slammed the film signing on to direct the film in 2014, but was out by 2015. He later said the people involved with the film were not "respectful" of Pac's legacy.
Benny appeared on HOT 97's "Ebro In The Morning" radio show where he addressed John's criticism where he said, "It's unfortunate that John took that position. There's a lot of directors taken off projects in Hollywood. It happens. They sign on to movie… [there's] creative differences… then the directors go on and they do something else. The unfortunate thing is that John just can't let it go."
L.T. and Benny also sat down with Power 105's "The Breakfast Club" about the John Singleton drama. L.T. revealed John Singleton wanted to add in too many sex scenes, including one scene that showed Pac getting raped in jail and another scene with Pac's mom having a threesome. L.T. told "The Breakfast Club":
"There were a multitude of things that he wanted to do that just weren't flattering to Tupac himself. It was almost like, 'What are you doing? You knew what was going on, and now you want to defame the guy.' Not on my watch."
Check it out at the 12-minute mark below: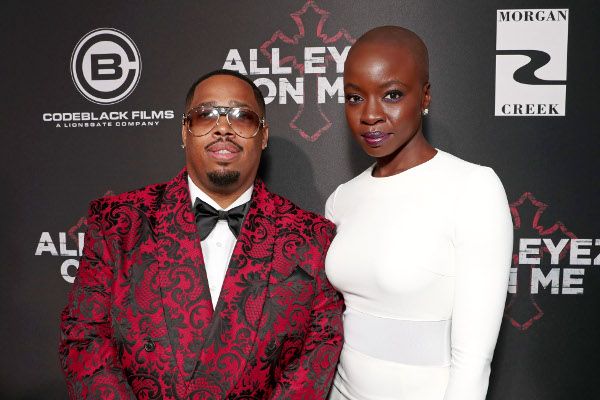 Danai Gurira, who plays Tupac's mother Afeni Shakur in the film, showed up in all-white everything.
Draya took a break from the gym and her swimsuit link to hit up the carpet in an IRO dress and knee high Zimmermann boots.
Undefeated boxing champ Floyd Mayweather took a break from training for his next fight. He's set to box it out against Conor McGregor on August 26th. Will you be watching?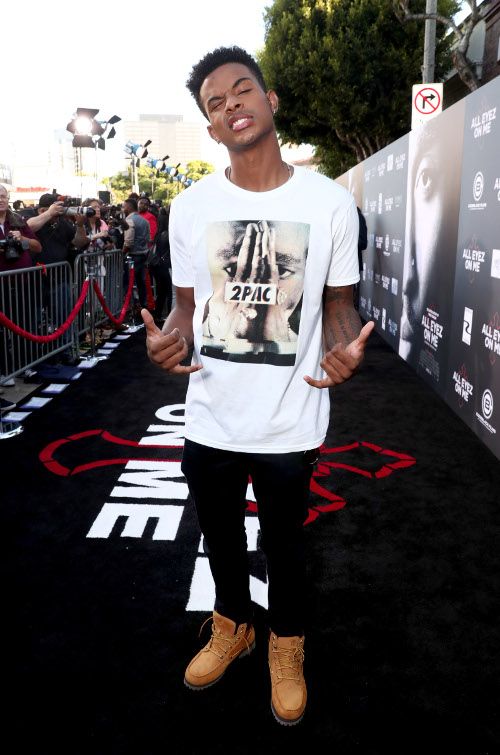 Burning Sands star Trevor Jackson, "New Edition Story" actor Keith Powers, Hip Hop mogul Russell Simmons, actress Daphne Wayans and funnyman DeRay Davis all came out to support: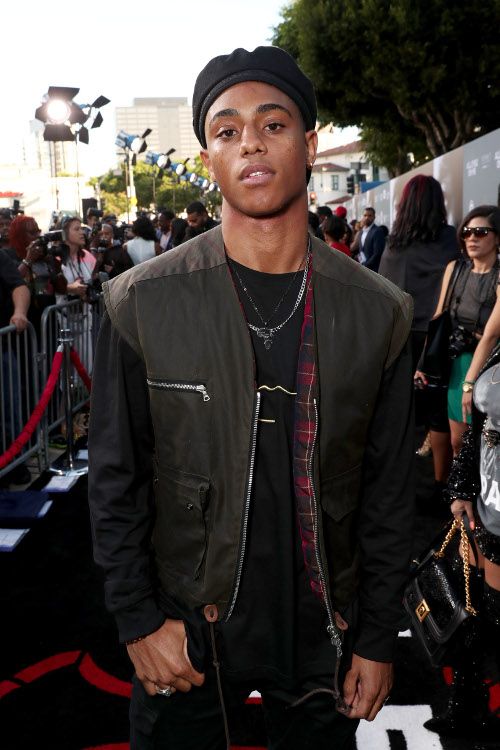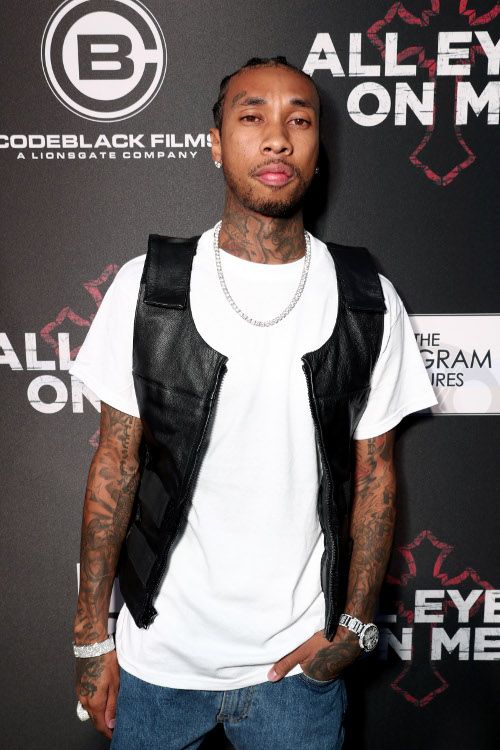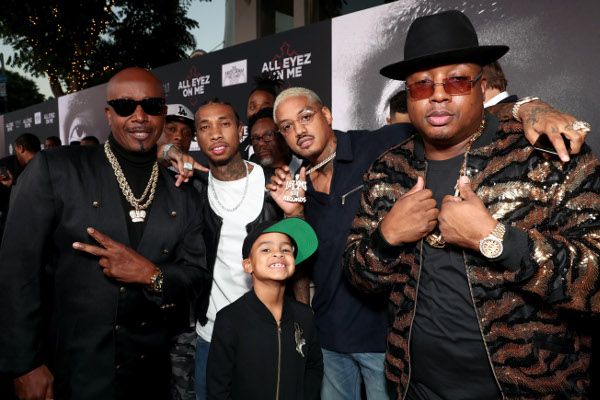 Rapper Tyga, debuting a new braided up 'do, linked up with MC Hammer and E-40 on the carpet.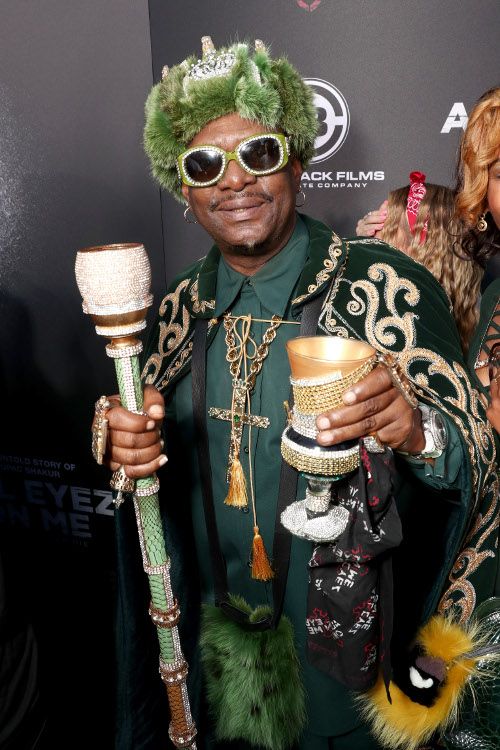 Don "Magic" Juan had his pimp cup ready!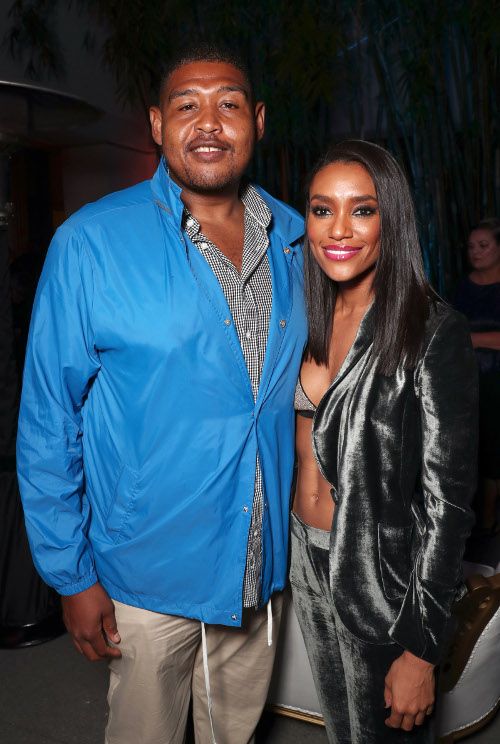 "Ballers" actor Omar Benson Miller snapped a photo-op with All Eyez On Me actress Annie Ilonzeh.
Shock G, a member of Digital Underground where Pac got his start, came out to represent.
Fun times.
All Eyez On Me is in theaters NOW. By the way, the film has already made $3.1 million at the box office (currently No. 1) from the Thursday night previews.  And that's more than the heavily anticipated Cars 3.
Photos: Getty/2 Chainz's IG/@dshippjr