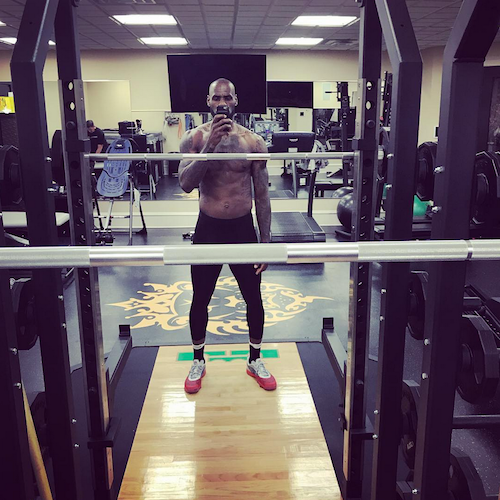 LeBron must have thought his hair(line) was holding him back. He's freshly bald and back on the 'gram. And he's ready for war....
There's nothing like coming in second place to make you want to come back with a vengeance, LeBron James is already back in the gym working it out and prepping for revenge after losing the 2017 NBA championship to the Warriors.
He shaved his head, and baldy Bron is in full effect. In one of his first posts since his social media break for the playoffs, he had to let folks know!  Check it:
By the way, this was posted around the same time the Warriors kicked off their championship parade in Oakland today.
BONUS: His actual first post back today was his 10-year-old son Bryce's birthday celebration:
Laid back and simple. Gotta love it.
 
EXTRAS:
1. Taxstone pleads guilty to federal gun charges in Irving Plaza slaying. STORY
Photo/Video: Instagram