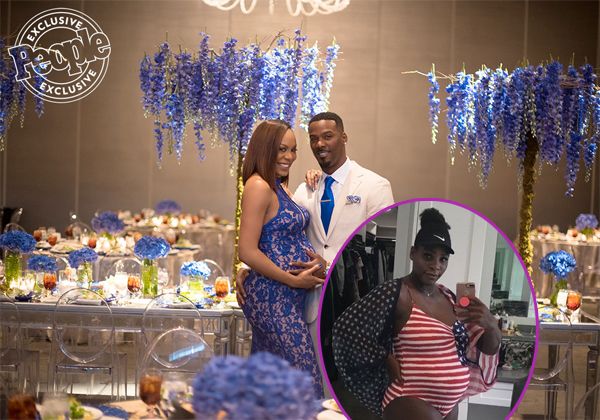 Baby bumps everywhere! Go inside to see Sanya Richards Ross and Aaron Ross' gorgeous baby shower flicks, Serena Williams showing off her growing belly and Ciara's post-baby snapback journey inside….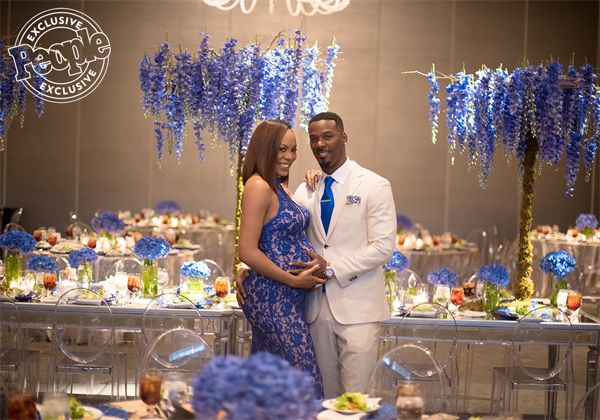 It's almost time for Baby Ross' arrival!
Sanya Richards Ross and Aaron Ross were beaming from ear-to-ear at their baby shower over the weekend.  It was definitely fit for celebrity baby royalty. The Olympic gold medal sprinter and the superbowl-winning former NFL cornerback celebrated their baby boy's upcoming arrival with 120 family and friends at the W Hotel Austin in Texas.  Nothing less than a super luxe shower for their first child.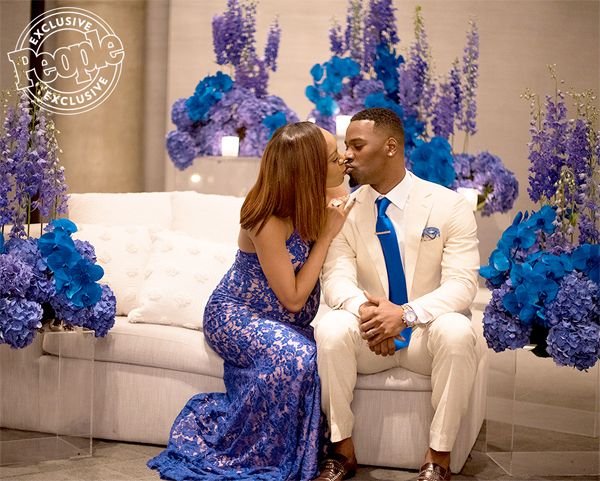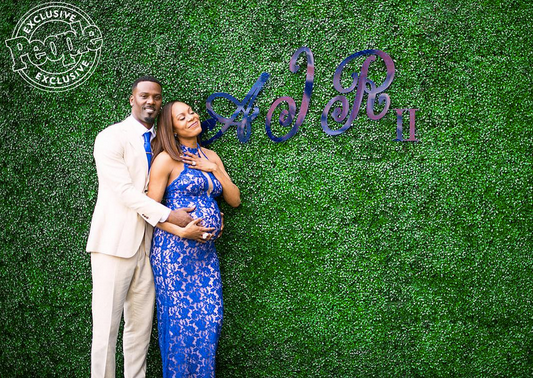 The space was decked out in blue, purple faux trees made of flowers, and white couches for the perfect baby shower atmosphere.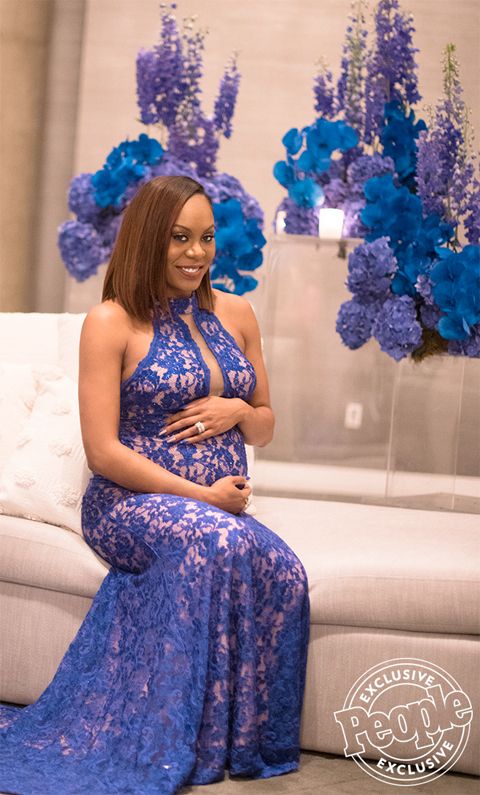 "Baby Ross already has so much love awaiting him – we can't wait to meet him, we are already so in love with him," the couple gushed to PEOPLE.
Sanya's pregnancy glow lit up all of her pictures as she posed it up in an on-theme blue lace dress. Her husband kept it dapper in a white suit with blue accents to match. Cute! 
She's almost at the finish line of her pregnancy. Baby Aaron Ross, Jr. is expected to make his arrival in August.
Congrats again to the couple!
Another soon-to-be YBF mom flossing that bump...
Serena Williams is getting into the patriotic spirit early.
After a retail run at Target, 'Rena slipped into a $29 red, white and blue bathing suit she picked up and decided to show it off on SnapChat. "I went on a shopping spree at Target," the tennis star said in the SnapChat video.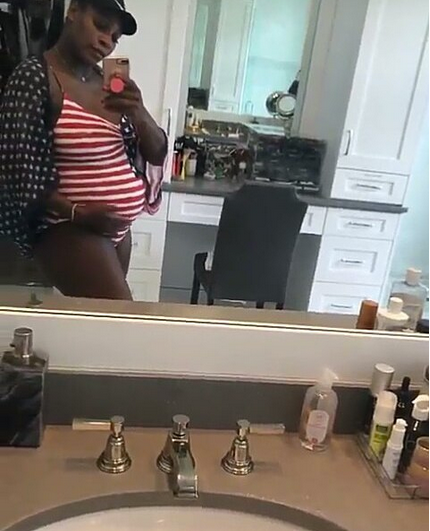 "Look, I mean it's the only place I could find a bathing suit that would fit me," she continued.
We hear you girl!
The 35-year-old tennis superstar is gearing up to give birth for the first time with her fiancé Alexis Ohanian. We won't know what they're having until Baby Ohanian makes his/her arrival. Rena recently revealed she wants the baby's gender to be a total surprise.
A YBF mom who just gave birth...
Ciara became a mom twice over at the end of April and now she's working hard on that snapback.
The "Body Party" singer has been keeping her fans in the loop on her post-baby weight loss. She revealed she gained 60 pounds while she was pregnant with baby Sienna Princess Wilson. Now, she's just working it out in the gym and eating right to burn it all off, setting weekly goals.
And as you can see, she's been killing it: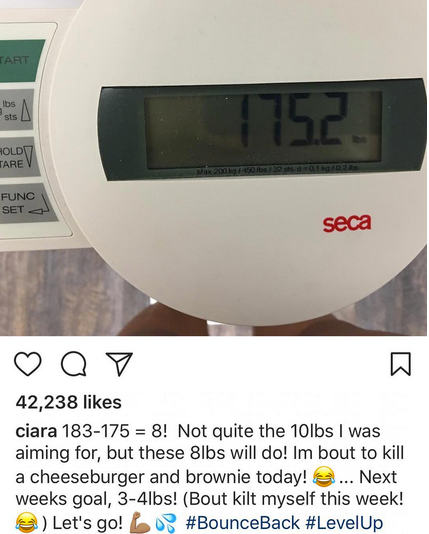 Work it out CiCi.
BONUS: 
Ciara's son 3-year-old son Future Wilburn is on big brother duty, reading his sister, mom and step-dad bed time stories. Peep the adorable clips above and below: 
Photos: PEOPLE/Serena's SnapChat/Ciara's IG