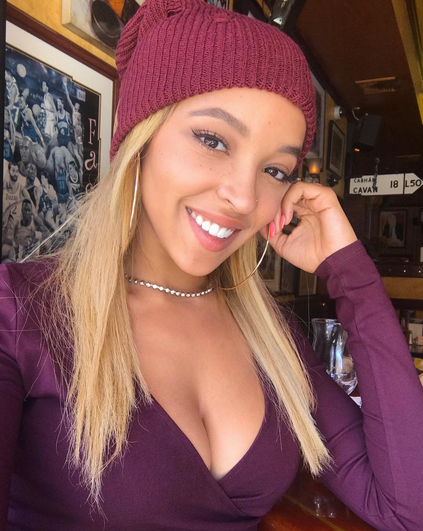 Tinashe is speaking out about those colorism comments she made recently. Read her response inside…
So, the Internet was abuzz after Tinashe made comments about colorism hindering her singing career.  She received a prompt Twitter dragging, as expected.
In her interview with The Guardian, while talking about her hardships in the industry and growing up as a bi-racial woman, she said she doesn't feel accepted by the black community.  She says she identifies as a black women. While referencing her life growing up and in school, the comments were made in the middle of her talking about struggles of her career.  The average person is led to believe she that since the black community hasn't embraced her, it has caused her singing career to plateau.
Well, she now claims her words were taken out of context and that she is NOT blaming the black community for her lackluster career. Here's how she explains: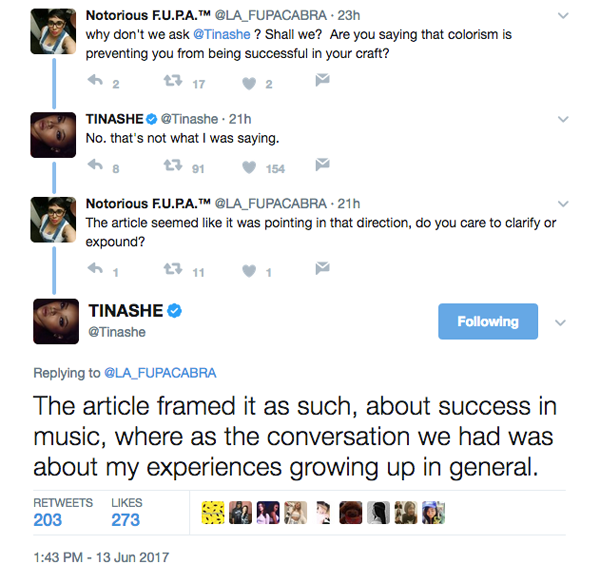 So yeah, this is her story and she's sticking to it.
Even if she wasn't specifically talking about colorism in the industry (even though almost every single aspect of the rest of the interview was, including her comments about sexism), she still said it.  She still believes she's been treated unfairly in her life because of colorism. And we're still scratching our heads.
Do you think the publication took her words out of context or do you think she really felt that colorism is hindering her singing career? Speak on it!
Photos: Tinashe's IG