The cast of "The Game" were spotted arriving at "The Wendy Williams Show" earlier today where R&B singer Brandy, along with Coby Bell, Hosea Chanchez and Pooch Hall each taped interview segments to promote the new season of "The Game."  Watch the interview inside and see the cast arrival pics....
The cast of "The Game" were spotted arriving at "The Wendy Williams Show" earlier today.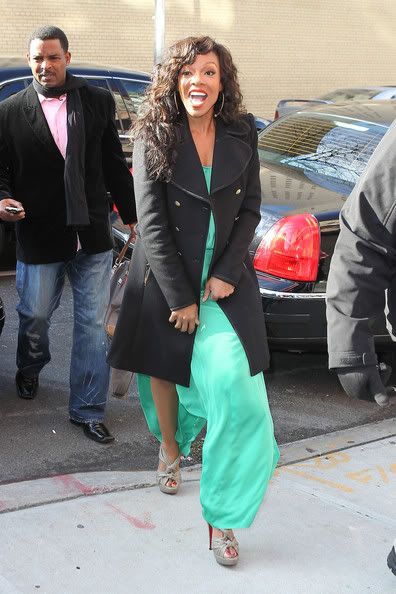 Wendy Raquel Robinson looked lovely in her lime-toned dress.
Tia Mowry wore pink.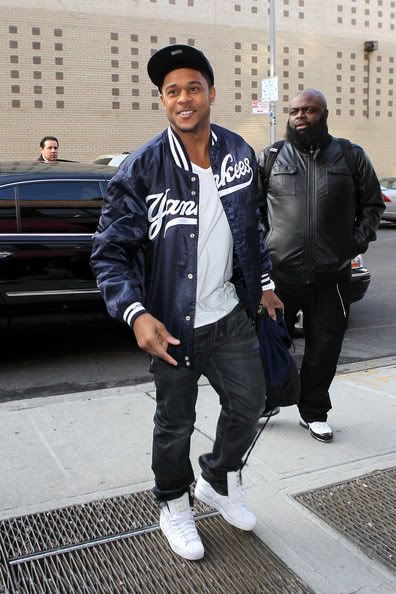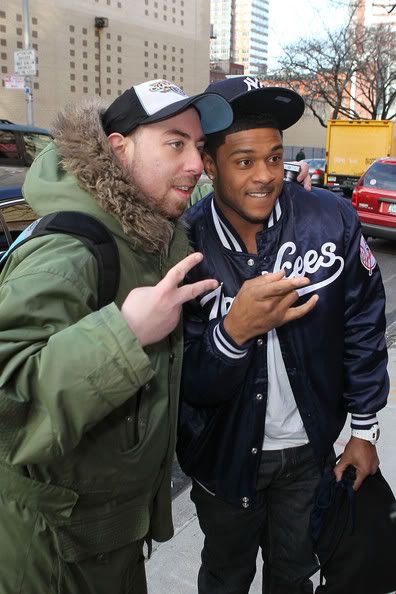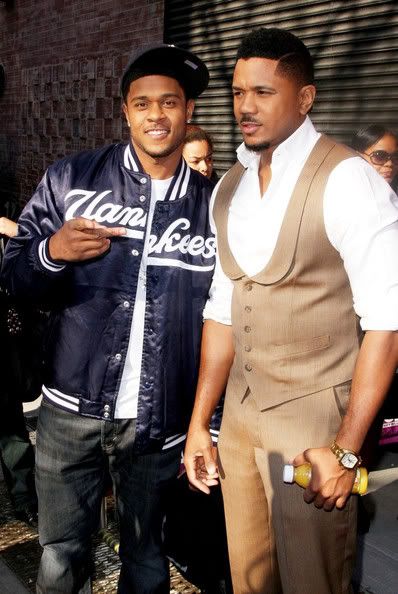 Hosea and Pooch posed together and chatted with fans.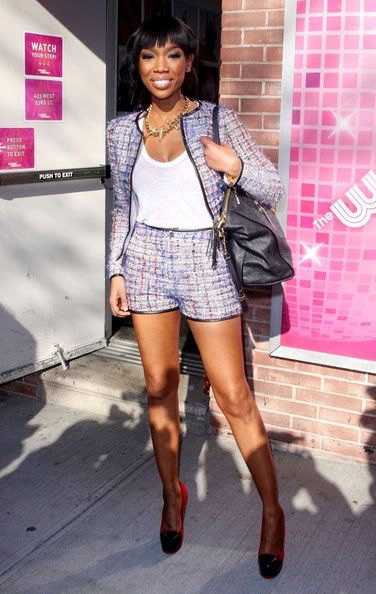 And Brandy was glowing......being "in love" looks good on her.  
And on the show, Brandy chatted it up with Wendy Williams about her role on "The Game," working on The Marriage Counselor and her new relationship.
When Wendy asked about the secret man Brandy's been tweeting about, B-Rocka revealed that she's in love and the fella, named Ryan Press, is 1 year younger than her.  He works in music publishing, has no children, but loves her daughter Sy'Rai!
She said she was honored to work on The Marriage Counselor. Actress Tasha Smith, her acting coach, o in a good word for her with director Tyler Perry and that's how Brandy got the gig.  When Kim Kardashian's name came up, Brandy revealed that she never saw Kim on the set and added that she actually misses her friendship. *eyebrows aised*  She then looked at the camera and told Kim, "Keep your chin up." 
And as friends go, she mentioned she great friends with Monica. 
Also....she has an album due in May.  Woot!
Then.....the men of "The Game" stopped by the couch.  During their chat, Hosea Chanchez said he lived in his car for 30 days when he first move to LA because his original housing plans didn't come through.  And look at him now!  He added that he is now dating a nice young lady from NY.  
Pooch Hall talked about meeting his favorite actor, Will Smith, at the BET Awards and said Will gave him encouragement.
Coby Bell talked about his "The Game" dance that went viral, "Dip And Pitts" and it was revealed that he plays instruments and writes music.  And Hosea talked about living in his car before getting his first big break.
Watch both interviews below: