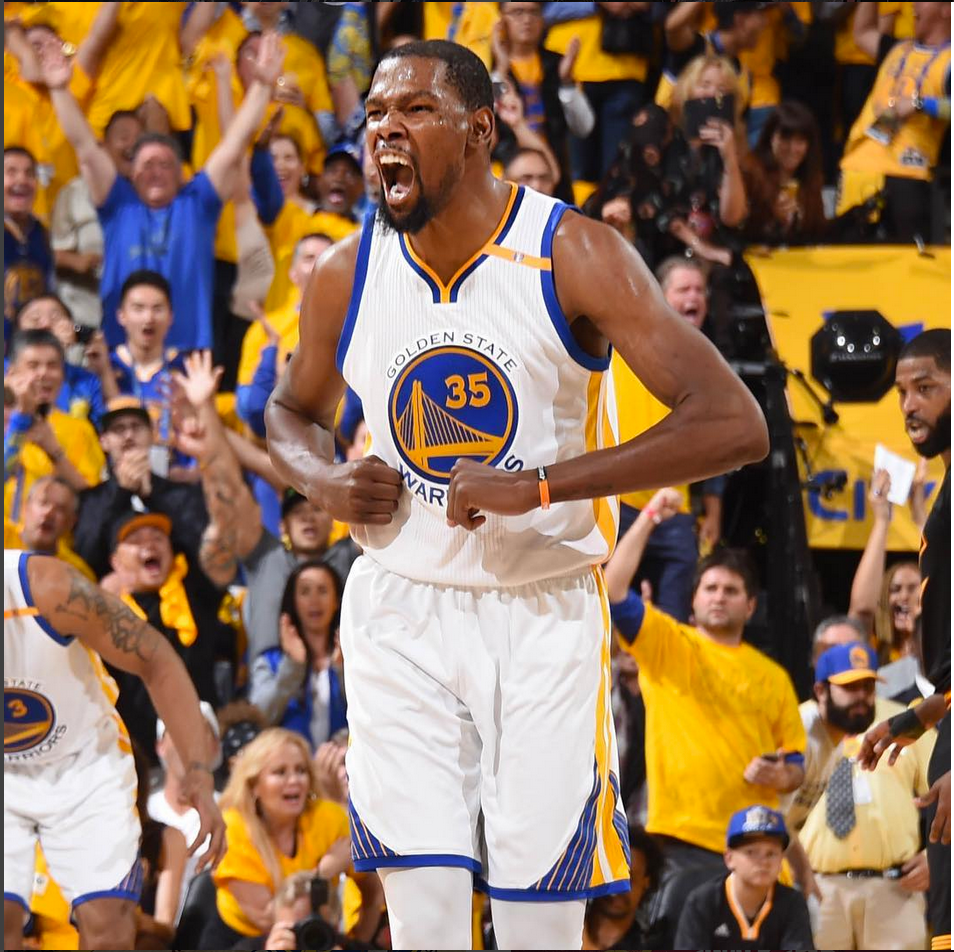 The trophy is officially back in the Bay.  The Warriors just won the 2017 NBA Championship!  Celebrate inside...
The rivalry gets a new chapter in the history books.  KD, Chef Curry, Draymond Green and the Golden State Warriors just got the redemption of their lives on their home court.  The Golden State Warriors are your new NBA champs, for the second time in three years!
Everybody's been taking masks off all series -- technical fouls galore, rampant ish talking and damn near brawls even up until the last game.  The Warriors pulled it out tonight with a 129-120 win over the Cleveland Cavaliers, giving them the series 4-1.
It was a totally different story last year at the Oracle Arena when the Warriors blew a major series lead and lost the trophy to the Cavs. 
Revenge has been served.
The other huge storyline of tonight: 28-year-old Kevin Durant just copped his first championship ring of his 10-year career.  He was also named the Finals MVP.  KD said after the game about the hardest rival of his career LeBron James:
"He's the only guy I've been looking at since 2012."
Emotions are currently running higher than ever at the Oracle Arena.  And it's all WELL deserved.  It's the fifth chip for the Warriors franchise.
Congrats to the Golden State Warriors!