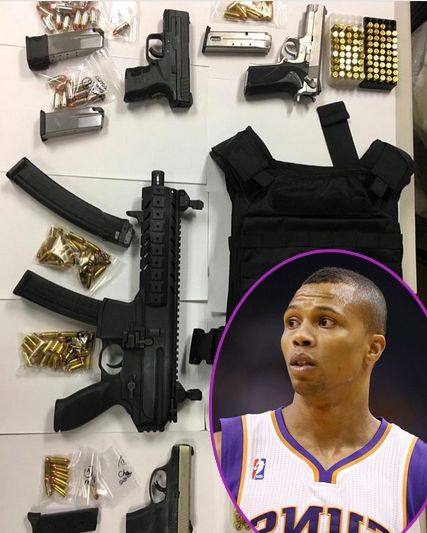 Former NBA star Sebastian Telfair must be in some type of ish because he was caught with an arsenal of weapons, ammunition and drugs. Get the latest inside....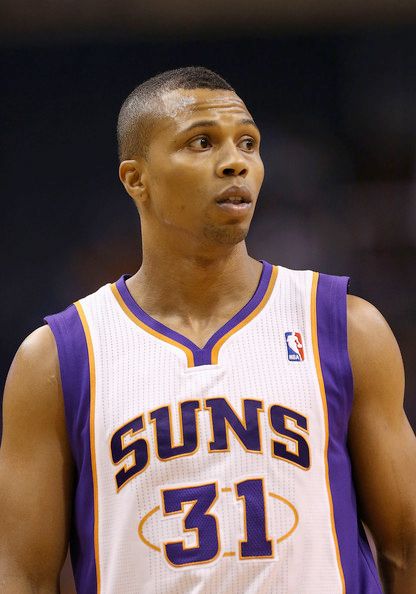 Who needs THIS many assault weapons?
Apparently, former NBA player Sebastian Telfair does because this is what police stumbled upon after stopping him during a traffic stop:
Over the weekend, the former Portland Trailblazer baller was arrested on weapons and marijuana-related charges during a traffic stop in Brooklyn.
According to police, they pulled Sebastian over for driving without his headlights on. Once pulled over, police ended up arresting Sebastian and another person in the car after they noticed a lit marijuana cigarette.
Then, authorities searched the vehicle and discovered a bevy of automatic weapons, ammunition, and drugs. Two bags of marijuana were also reportedly found in the vehicle. Sheesh.
Sebastian was arraigned on Sunday and released on a $75,000 bail.
This isn't his first run-in with the law. He was charged with second-degree possession of a handgun back in 2007 in Yonkers. He ended up pleading guilty and was sentenced to three years of probation.
Get ya life together bruh…
Photos: Getty/AP