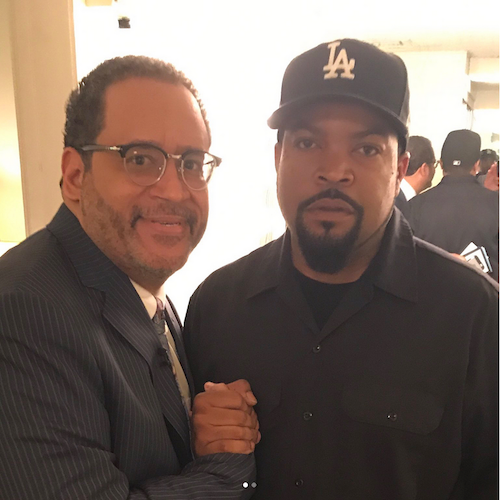 Ice Cube stopped by "Real Time" to get host Bill Maher all the way together.  If you missed it, we've got it inside....
Fist Fight star Ice Cube joined Michael Eric Dyson Friday night to discuss why Bill calling himself a "house n*gga" was a foolywang activity at best.
Michael said he wanted to "broaden the dialogue beyond a single post" and Cube told Bill,"I think this is a teachable moment, not just to you but to the people who are watching."
Word.
Activist Symone Sanders was also on the show.  Get into the clip below where Cube tells Bill he's gotten entirely too comfortable.  He said the N-word is OURS now and white folks can't have it back.
Photos: Instagram