DJ Khaled and a bra-less Rihanna linked up in Miami last night to shoot a new music video. More inside…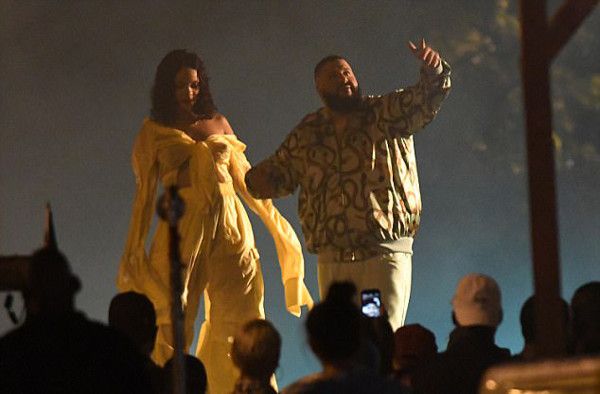 About two weeks ago, DJ Khaled flooded our social media timelines with excitement about how he was able to secure some vocals for Rihanna on a new track. We're not exactly sure why he was acting as if getting vocals from RiRi were so hard being that he was able to book Beyonce and Jay Z on a song. Not only that, the Pop princess and the Miami producer are both on Roc Nation's roster.
Either way, he was super excited about it and he didn't waste any time to start shooting the video treatment for the upcoming track. The song will be featured on Khaled's upcoming Grateful album.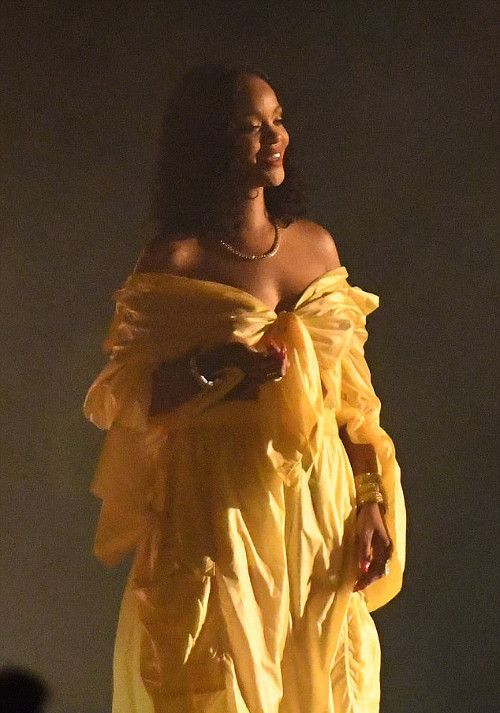 Last night, Rih and Khaled shot scenes for the upcoming video treatment at Miami's Little Haiti Cultural Complex. And singer Bryson Tiller, whose recently released sophomore album True To Self went to No. 1 on the music charts, was also in the mix: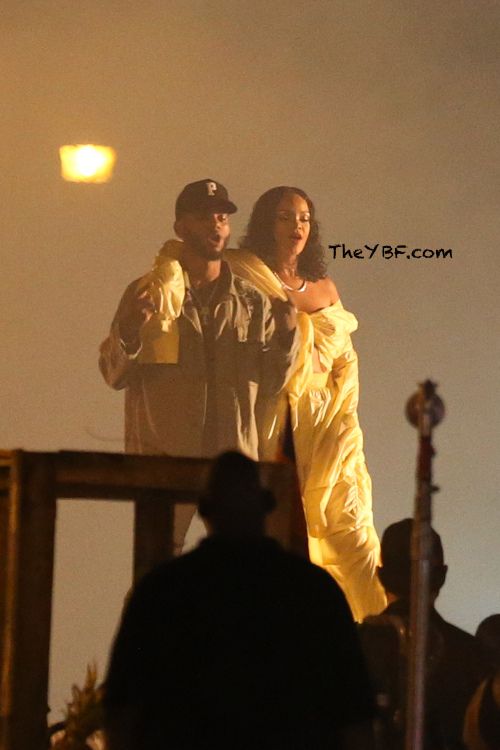 After shooting a few scenes...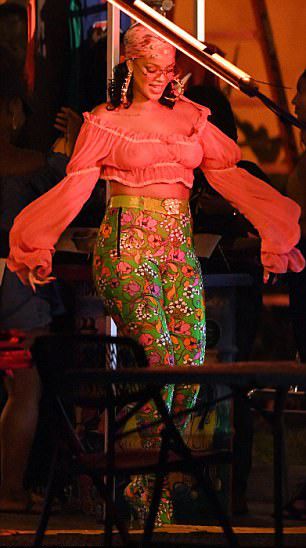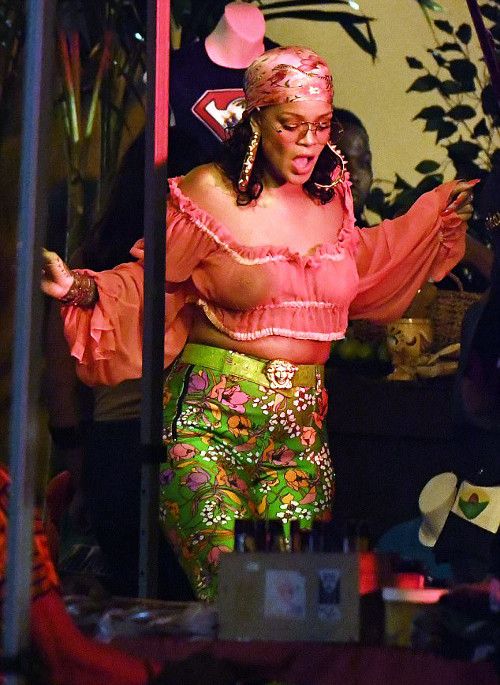 The "Work" singer switched up her look, changing into a colorful Balenciaga ensemble that featured a sheer top that showed off her nipple rings. Y'all know how she likes to do.
She accessorized her look with a lime green Versace belt.
Fat Joe's daughter Azariah (who happens to be DJ Khaled's goddaughter) was also on set.
No word yet on the name of the track or the type of song they've cooked up in the studio. But we're here for it. It definitely seems to have a Caribbean feel to it.
In other news...
Last week, a writer at Barstool Sports published an article fat-shaming Rihanna with the headline, "Is Rihanna Going to Make Being Fat the Hot New Trend?" In the article, the writer went in on the singer for "enjoying room service" too much and said she's inspiring women to look like pigs.
First of all, f**k that guy.  Let's avoid speaking about women's bodies AT ALL unless they give you permission or you're respectfully praising them, shall we?  In 2017, find something else to talk about. And that goes for EVERYONE.
Secondly, Rihanna is far from fat or a pig, so let's keep it 100.  We could go down the male mediocrity lane all day when it comes to how the men look who love to attempt to drag women over physical attributes, but we digress.
The Bajan beauty responded to the madness. She put up an Instagram meme that said, "If you can't handle me at my 2007 Gucci Mane, you don't deserve me at my 2017 Gucci Mane." Bloop!
Take that, take that.
Photos: INSTAR/Pacific Coast News/@chrihedits