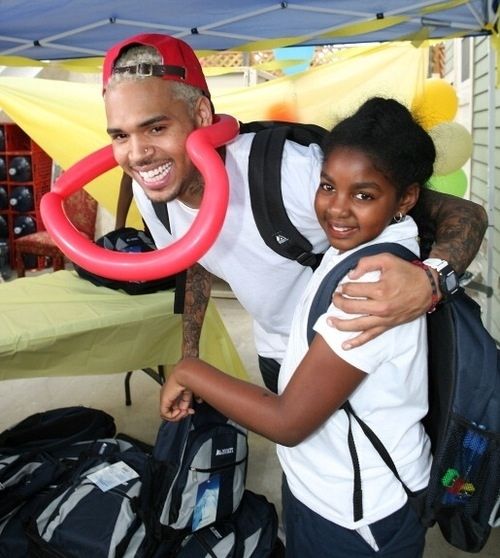 Chris Brown is all about staying on the straight and narrow these days.  And as part of his judge ordered community service (and because it's good for the soul), Chris spent some quality time with the kids over at the Jenesse Center, a domestic violence intervention program, in LA.
Breezy was spotted spending some quality time with the kids at the Jenesse Center in LA recently.  The center is the oldest domestic violence intervention program in LA.  And the 2012 MTV VMA winner was there to cheer up the kiddies: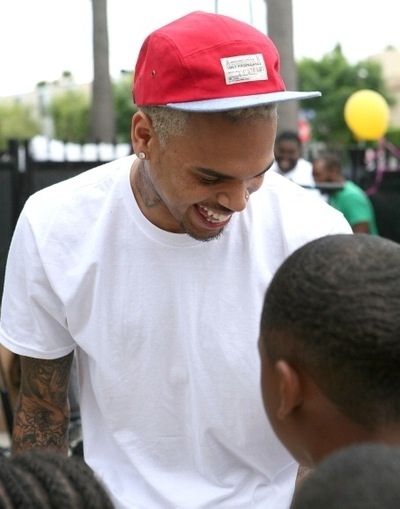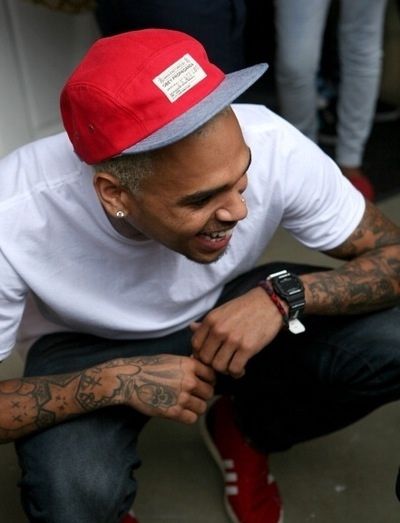 Chris provided the kids with back-to-school materials and also sponsored The Change Youth Conversations series this summer.  
CEO Karen Earl spoke about his involvement saying,
"It is our focus on family violence and its impact on youth that compelled us to open our hearts and our doors to Chris Brown and his mother, Joyce Hawkins. Chris and his mom have spent many quiet hours at our facilities, no cameras, no special attention or entourages – they just came to learn. Jenesse is thankful to Chris for spending time with our youth and celebrating the end of summer and returning back to school."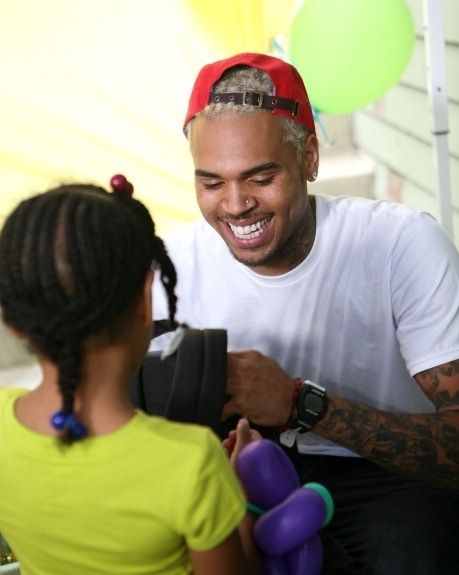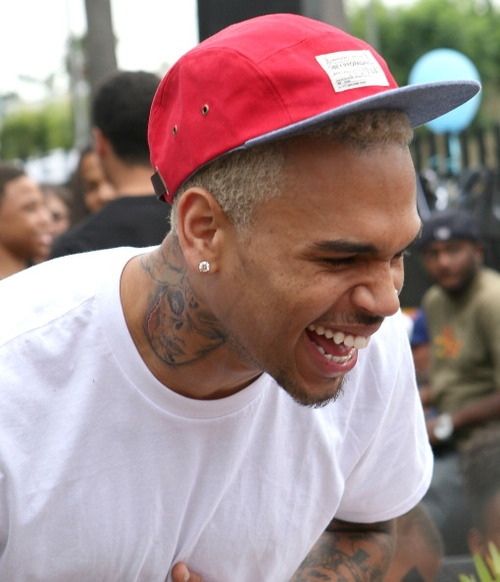 And Chris spoke about the center and domestic violence saying, "It's in my heart to show my fans, my friends and family and the families at Jenesse who stood by me, that they were right to give me another chance," says Brown. "I'm working hard to make them proud."
Famed actress Halle Berry is also involved with charitable efforts around the center.  Nice!