It seems everyone has something to say about Kendrick Lamar gifting his sister a Toyota for graduating. In other news, Solange, Pharrell and Noreaga took over the 10th anniversary of The Roots' Picnic.  And you need to see what went down. Get it all inside…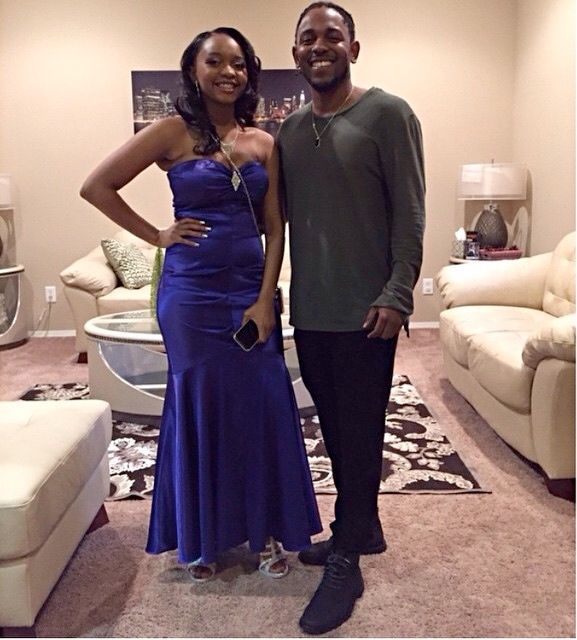 Kendrick Lamar got on his brotherly duties, gifting his little sister a car for graduating high school. But since he's a superstar rapper, folks have ish to say about the level of luxury.
K-Dot gave his sister, Kayla Duckworth, a 2017 Toyota Camry to celebrate her huge accomplishment. She was super excited about the car and posted about it on Instagram:
We see ABSOLUTELY nothing wrong with the car he gave her. It's a BRAND new car. And she JUST graduated high school. Why does she need to be rolling around in a luxury vehicle in the first place? No one is entitled to being handed luxury, and she seems humble about her gift. 
Well, everyone doesn't feel she should be. Folks didn't waste any time to call K-Dot out for giving his sister Camry.
Below is one crazy tweet:
"LMFAOOOOO Kendrick can't buy his sister a better car than a Toyota Camry " pic.twitter.com/K8GdHKvr0v

— . (@CuhWristChin) June 3, 2017
And his sister's comment section is littered with negative comments. However, several folks are coming to Kendrick's defense, praising him for making a "Humble" selection for his teenage sister.
Kendrick Lamar bought his family a $650k house, got his younger sister a 2017 Toyota. He's really tryna be fiscally responsible. Respect it

— Jarar Hussain (@jararhussain) June 3, 2017
Kendrick the most responsible rapper ever. Toyotas keep running for about a 95yrs. His sister's gonna be 136 when she needs another car https://t.co/jHPb4dTtXJ

— X (@XLNB) June 3, 2017
folks straight upset that Kendrick Lamar bought his sister a Toyota and not no BMW or Lexus y'all are freaking crazy

— furlow (@lexussjayy_) June 3, 2017
What do you all think?
In concert news...
Solange stood before 10,000 music lovers at Penn's Landing in Philadelphia over the weekend for the annual Roots Picnic. This year, the Roots celebrated their 10th anniversary with a line up concertgoers were anxious to see. FYI - Lil Wayne was tapped as one of the headliners, but canceled last minute due to "medical reasons."
The show still went on and Solo gave fans everything they could have expected...and more. She had a surprise up her sleeve. The "Cranes In The Sky" singer started singing the "Proud Family" theme song --that she wrote and sang -- and everyone went wild:
Solange sung the Proud Family theme song at her show and the whole crowd sung along pic.twitter.com/RIrb4NI1Eb

— I Luh God (@aVeryRichBitch_) June 5, 2017
Memories!
The soulful songstress also performed tracks from her album A Seat At The Table, including "Rise," Don't Touch My Hair" and "This Sh*t Is For Us."
Following Solo's set, Pharrell made his way on stage to liven things up. The Roots also joined him on stage during his time slot. He also had a few surprise guests to come out during his set, including Noreaga who performed "Super Thug" and Pusha T who performed "Grindin'" Tyler The Creator also popped up on stage.
Check it:
Fun times.
BONUS:
After hitting the stage in Philly, Solo jetted to her hometown of Houston where she was scheduled to rock the stage at the FPSF Music Festival. Unfortunately, it rained and the festival was canceled.
But, Solo did get to rehearse with the Texas Southern University band and she shared the "ocean of soul" killing it. Check out the clip above. Anybody else in the mod for a bomb, black parade?
Photos: Instagram