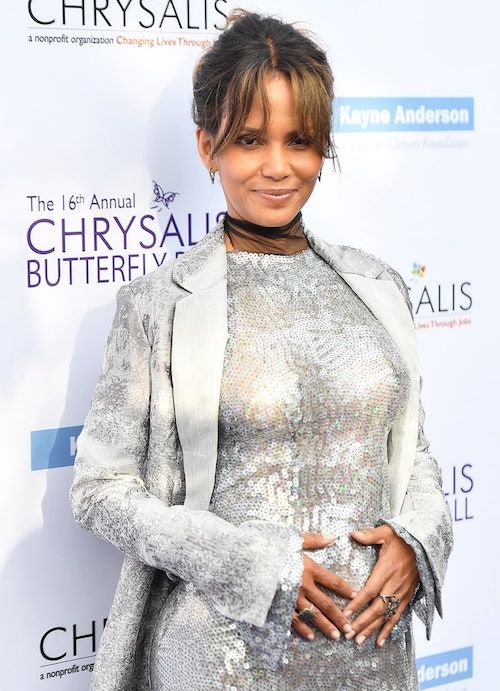 Halle Berry had to be trolling last night.  She's not pregnant, but she surely had everyone thinking that she was.  Her statememt inside..
Halle berry filed for divorce form now ex-husband Olivier Martinez back in 2015.  And from what we know, she's been single since.  But that didn't stop folks from stating she's pregnant.
Last night, when she attended the Butterfly Ball in L.A., she showed up in a silver form fitting sequin dress and jacket by Yeon. 
She seemed to be cupping her hands over the illusion of a baby bump, possibly trolling folks into thinking she had a bun in the oven.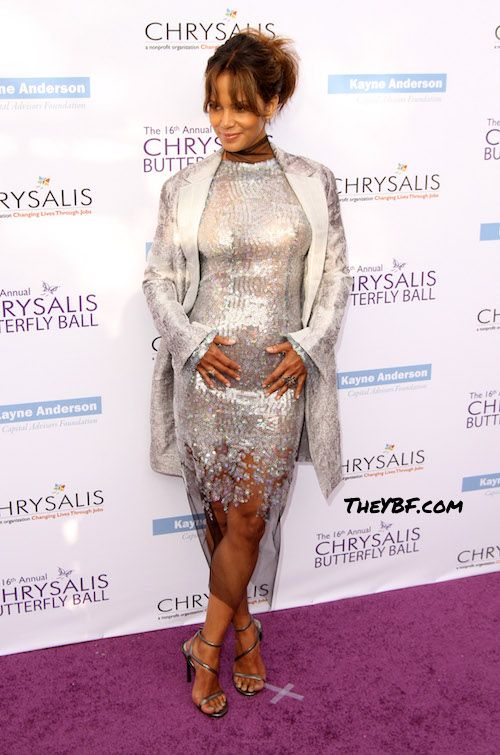 Social media ran rampant with "Congratulations" for the 51-year-old mom of two.  And, of course, the obligatory "Who the daddy?!" questions.  But she threw water on all that fire today.
"It is absolutely not true. She is not pregnant," the actress' rep tells Us Weeklyof rumors Berry is expecting again.
Hmph.  Halle also joked about it simply being a food baby, posting to Instagram:
So there you have it.