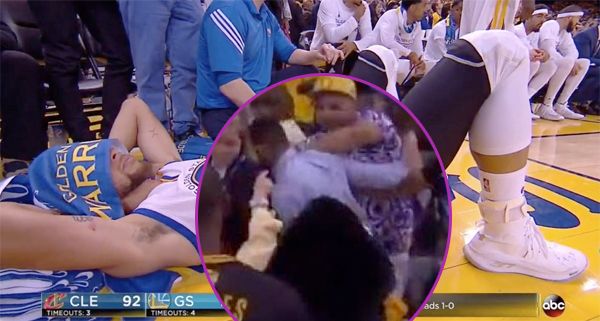 Game 2 of the NBA Finals between the Golden State Warriors and the Cleveland Cavaliers had several shady moments. Go inside to see the top moments you need to see…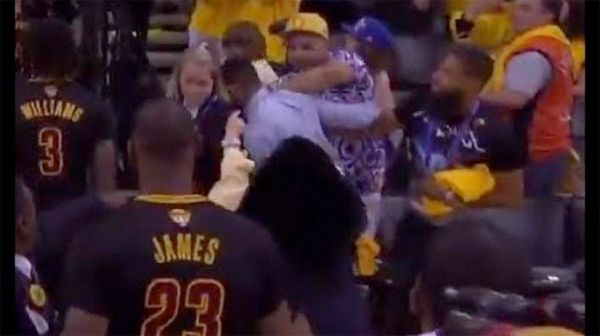 Game 2 of the 2017 NBA Finals was either a major upset or a huge win depending on who you were rooting for. The Golden State Warriors dominated the Cleveland Cavaliers clinching their 2nd win in the series with an ending score of 132-113.
Here are the top 3 shadiest moments from the night.
1. An all out brawl broke out in the stands as soon as the game was over. LeBron James was headed to the locker room, but he was stopped in his tracks when fans starting throwing hands in the stands.
Check it:
ICYMI: Fans at Oracle get into fight after Game 2! pic.twitter.com/6t2mJxUElX

— Leading NBA ™ (@LeadingNBA_) June 5, 2017
2. Losing his 2nd game in the NBA Finals has to hurt, LeBron James was likely the most irritated he has been all season. Well, King James roasted a reporter during a post-game interview for asking a "stupid question."
Peep the clip below:
LeBron is taking questions, but he does not have much patience for this one pic.twitter.com/QfUObUZWM6

— CJ Fogler (@cjzero) June 5, 2017
Leave that man be, please!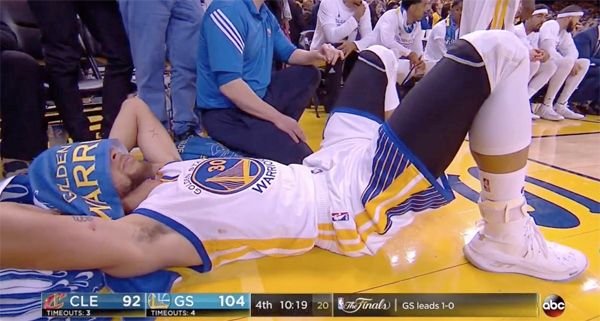 3. Nap time for Curry! Early in the fourth quarter, Warriors baller Steph Curry decided to troll the Cavs a bit. The Dubs were up by 12 when Steph literally laid down on the sidelines for a "rest."  He knows damn well this was extra AF for a mid-game rest though. He definitely was sending a message that they had the game in the bag. Bloop!
Look at Steph throwing that subliminal shade. We see you....
Photos: Screenshot/Sports Illustrated's Twitter