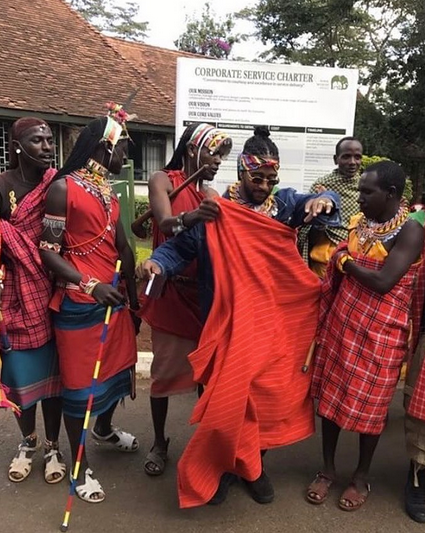 We've got a few stories to share with you. Omarion has the time of his life in Africa recently, T.I. still seems bothered by his uncoupling with his estranged wife Tiny Harris and Mehgan James is popping back at rumors that she planted the Rob Kardashian dating story. More inside…
R&B crooner Omarion jetted to Narobi, Kenya for a performance at the Afro Pop Festival over the weekend. But dancing and singing wasn't all he was up to.
After hitting the stage, the Maybach Music singer got a celebratory welcome. It appears the people of the village he was visiting crowned him a king and Maybach O got his entire life in the process.
Check it:
Nice!
Check out Omarion rocking out on stage at the festival:
In drama updates...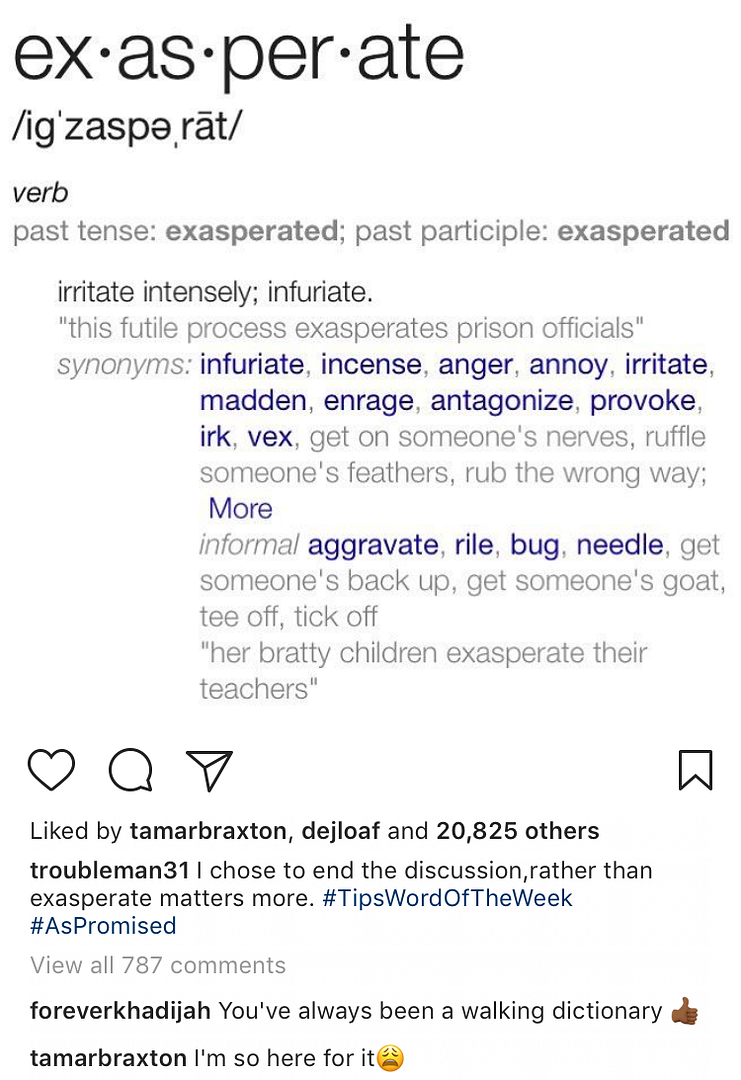 Why does T.I. seem so pressed? Ever since that "Family Hustle" clip of Tip and his estranged wife Tiny Harris came out where they opened up the infidelity in their relationship, the Atlanta rapper has been busy throwing shots on social media.
For his latest social media shade, he posted the definition of the word "exasperate" and in the caption, he seemingly takes a shot at his wife. He wrote, "I chose to end the discussion, rather than exasperate matters more. #TipsWordOfTheWeek #AsPromised." It definitely sounds like he's talking about THAT conversation they had that we all saw go down.
After he put up the post, his comments section got pretty lit. And guess who popped up? Tiny's (former?) friend Tamar Braxton. She wrote, "I'm so here for it" with a crying emoji.
Really Tay Tay? You should probably stay out of this one.
Speaking of drama...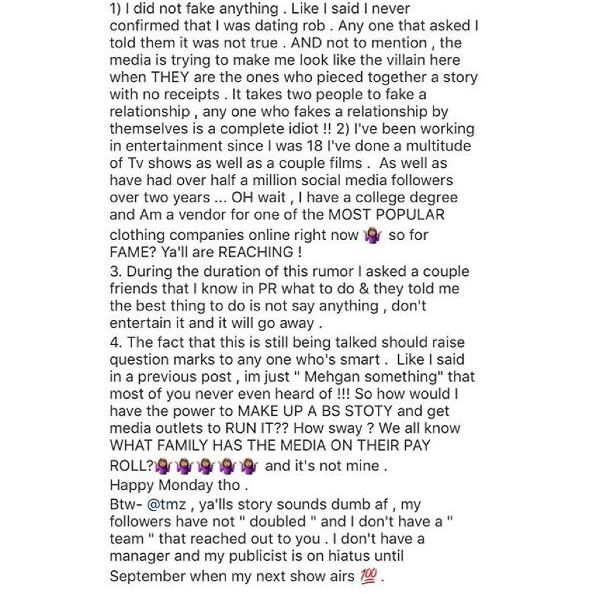 It didn't take long for Rob Kardashian and Mehgan James to deny those dating rumorsthat were swirling around last week.
Now, it's being reported that Mehgan was the one behind the rumors in the first place. TMZ claims a source told them that the "Bad Girls Club" star's camp sent the story out to several media outlets in hopes of gaining her some extra attention.
But, Mehgan claims they are lying. In a lengthy Instagram post (that she has since deleted), she explains that she's NOT that thirsty and she doesn't need the Kardashian machine behind her to get more fame.
Oh?!
She's also starring in a new show in September.  Interesting.
Photo: Omarion's IG