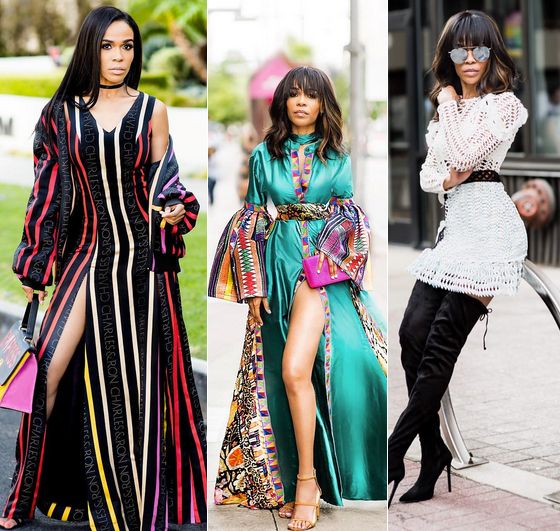 The post breakup glow up is REAL. And Michelle Williams is proof. Check out 10 times the singer shut down our timelines with her fabulousness inside…
We've all been there before. You're wrapped up in a relationship, feeling like the person you're with is the "one," and everything is perfect….until y'all breakup.
After the breakup, you mourn the end of a relationship and then…you GLOW UP.
Singer Michelle Williams has finally found a safe place of peace and joy after a bad breakup. In a few very transparent Instagram captions, the former Destiny's Child member revealed she suffered a bad breakup that put her in a bad space. In an interview with ESSENCE, she revealed she caught her boyfriend (who she did not name) cheating via social media. Apparently, her ex flew some chick out to wherever he was while he was on tour and the chick tweeted about it. Michelle did some digging and found out about it and that was the end of that.
For two years, she was living miserably, but she shared with her fans how she eventually got the strength to let go and let God.
She wrote,
"It took me about two years to get to this place of PEACE and JOY. I was so scared to let go of a "love" that I knew was the "one!" I'm finally in a place of trusting God when he says to let something go. I was certainly going back and forth with God like "are you serious?" I was mad and saying things like "all of my friends are wives and mothers so Lord I need you to fix this!" I believe He laughed at me! I'm saying all of this to say that I now trust that the things and people that are for me are closer than further. God has never let me down!! (Man if I could like all the comments and reply I would but I have something that I'm studying for so let me stop lurking!! I just wanna continue to encourage you. You're not alone!! We do have a responsibility too......my responsibility is to guard this peace and joy by setting BOUNDARIES!!!! Everyday is NOT gonna be peaches n cream but I can definitely make sure that my surroundings keep me thriving!!! I encourage you to do the same! Love youuuuuu!! )"
In another IG caption, she dropped some gems on seeking revenge after ending a relationship and why it's never a good idea.
"The feeling you get when you can pray and genuinely wish the best for the person who hurt you. Oh honey.....I wasn't always at this place. I was plotting and scheming on how I could get them back. I learned that trying to hurt someone is like picking up a hot coal to throw it at someone. It's not gonna work because of TWO things: 1) you're gonna burn YOURSELF FIRST LOL 2) You may not even hit em because your aim was off LOL!! I'm thankful to be able to pray for them and not hurt them back! Guess what? I wish the same for you! #PEACE #RESTORATION #HEALING #LOVE"
Now, she's back and better than ever. And slaying the hell out of our social media timelines. Yes, that post breakup GLOW UP is so real because Michelle is out here snatching our fashion edges and slaying for the gawds.
Peep her top 10 post breakup looks that we can't get enough of: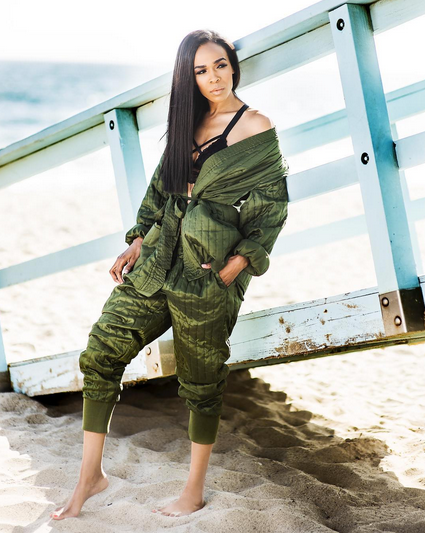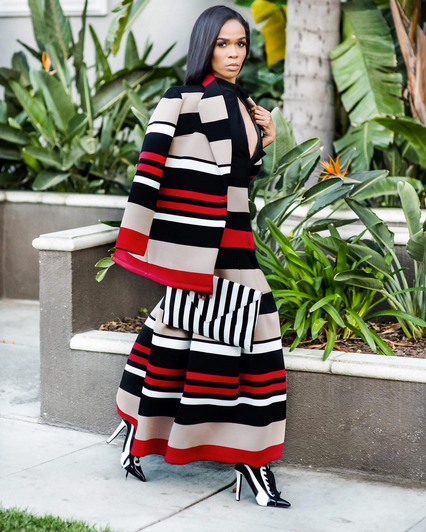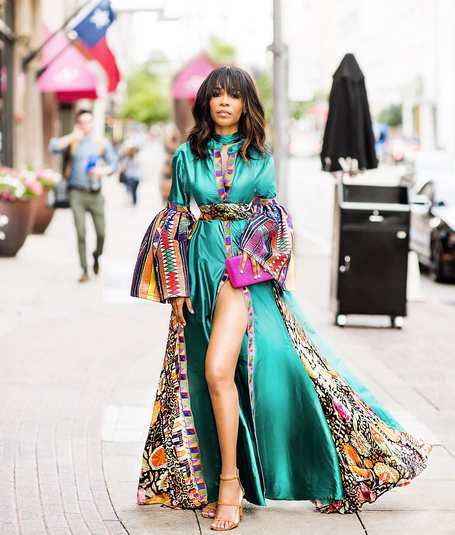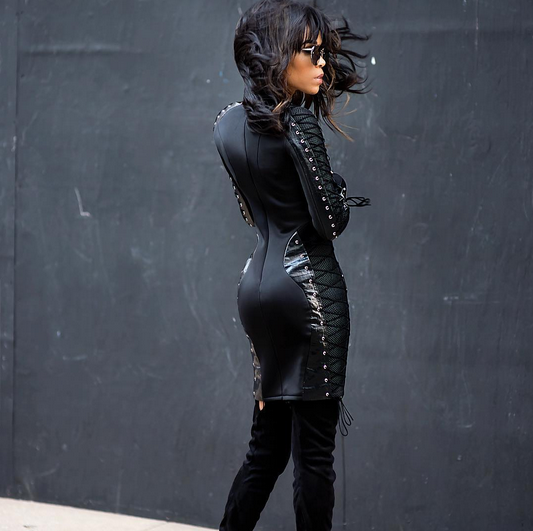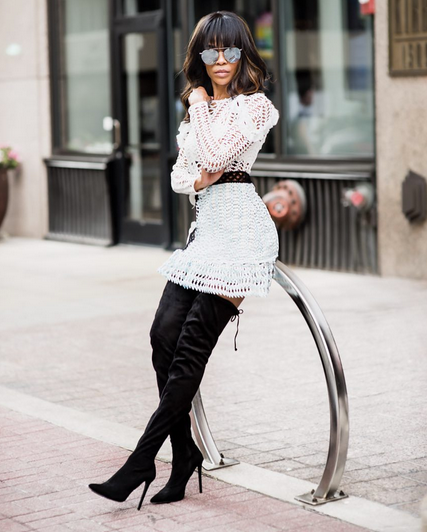 Checkmate. New phone, who dis?
Photos: Michelle's IG