Dwight Howard's been popping out babies far more than we thought, apparently.  See the secret baby we didn't know he had, until now, inside...
Well what do we have here?  NBA baller Dwight Howard's ex and baby's mother Christine Vest just revealed Dwight had another baby around the same time she had theirs.  The two boys were born six months apart, but it's unclear who is older.
She says she's happy her 4-year-old son (on the left) has a brother without her having to have a second child to make that happen.  She said it all ended up being "a blessing in disguise." 
Oh, ok girl.
But before you try to come for her, peep how she clapped back at a commenter who had just as many questions as us: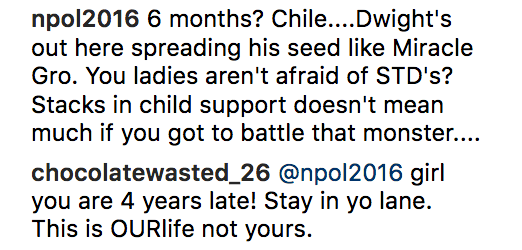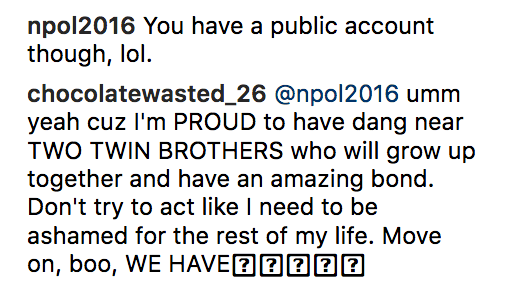 Not sure if the Thing 4 and Thing 5 tees she posted mean they are the fourth and 5th children of his, because we hear Dwight may have 6+ children (including Royce Reed's son) from just as many mothers.
To each their own.
Photos: Instagram