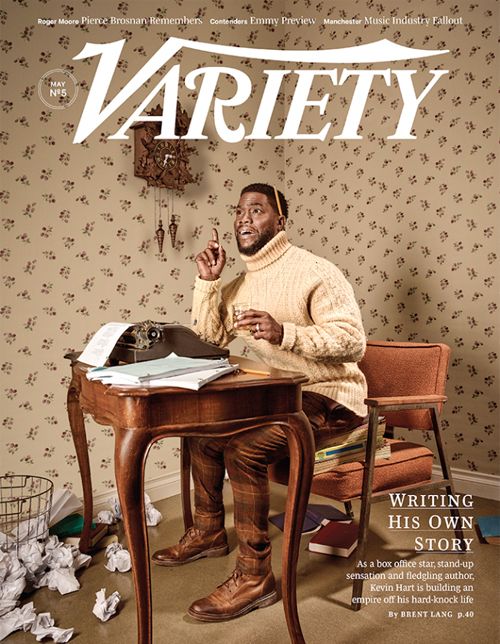 Kevin Hart is on a journey to become the biggest comedian in showbiz, using a blueprint laid out by media mogul Oprah Winfrey.  Get into the comedian's newest magazine cover, plus the latest details about his new comedy series with T.I. inside…
Love 'em or hate 'em, you have to respect him.
Kevin Hart is arguably the hardest working man in the entertainment business as he books gigs for big time movie roles, he sells out football stadiums on his comedy tours, he's working behind-the-scenes creating new television shows and he's currently putting the finishing touches on his new book, "I Can't Make This Up: Life Lessons" (set to be released June 6th).
To round out his movies this year, Kevin will voice over a character in the animated film Captain Underpants (June 2nd) and he'll star in Jumanji: Welcome to the Jungle, alongside Dwayne "The Rock" Johnson, set to hit theaters in December.
Yeah, this man, who's about to be a dad again, isn't showing any signs of slowing down anytime soon.
The 37-year-old actor/comedian covers this week's Variety issue where he opens up about building his comedy empire…Oprah Winfrey style. Who better to emulate right?
Since making his mark in the business, he has formed friendships with MOGULS like Lady O, Jay Z and Tyler Perry. And he dubs them all as his business mentors.
"I'm a student. It's all about getting their nod of approval and knowing I'm going in the right direction," Kevin told the magazine.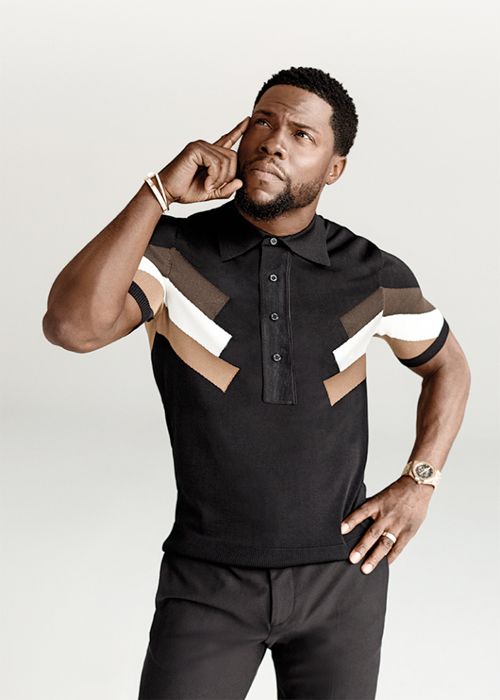 The Ride Along star's manager, Dave Becky, expounded on his ultimate goals. He shared,
"Think comedic Oprah. He's going to build companies and invest in companies and do the things that Oprah and LeBron James do, where they don't just do their craft—they create industries."
He's certainly on the right path. You can read his full interview here.
In other Kevin Hart news...
The "Real Husbands of Hollywood" star/executive producer has teamed up with rapper T.I. for a brand new music-themed office comedy titled, "The Studio." And it just got picked up by Showtime for development. Woot! You'll recall, Kevin called up Tip to spit some bars for his Chocolate Droppa mixtape.
According to Deadline, the new series, written by Ayesha Carr ("Everybody Hates Chris"), will follow the day-to-day and night-to-night antics that happen in a music recording studio.  It will highlight the people who work in this unorthodox office space and the conversations you have when your peek work hours are from midnight to six in the morning.
Ratchet moments abound!  We're here to see how they spin this. 
Also, Kevin will be starring on "Oprah's Mast Class" when it returns to OWN on June 10th for season 6. Other masters include Steve Harvey, Congressman John Lewis, LL Cool J, Gladys Knight, Shaquille O'Neal, Tyler Perry, Usher and Lynn Whitfield.
Peep the trailer above.
Check out Kevin's episode when it premieres Saturday, June 10th at 10pm EST on OWN.
Photos: Pamela Littky via Variety/ Getty