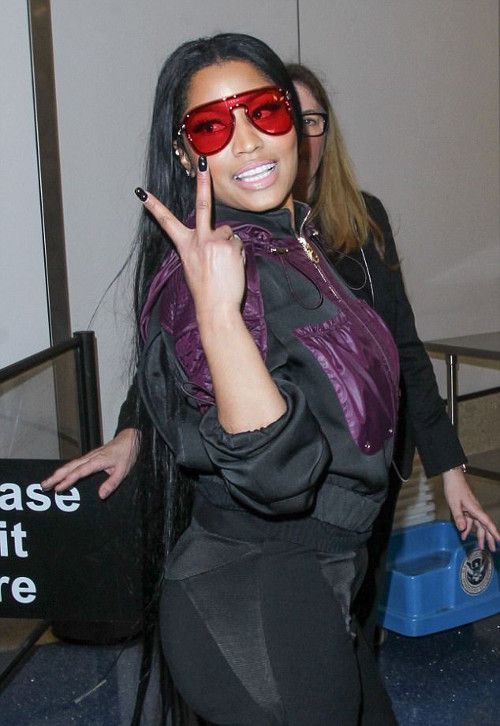 Nicki Minaj pulled up in Cannes this week.  And she came bearing major announcements...
Before performing and slaying at the amfAR gala, Nicki Minaj arrived into Cannes paparazzi ready and with some major news.
While passing up the cameras, she revealed she would def be back on that side of the pond to perform in Manchester.  She's not letting the terrorists win.  When asked if she would be cancelling any of her own upcoming dates in the city after her girl Ariana postponed her tour until next month after Monday's bombing, she said:
"Nope, because we don't operate on fear.  Ariana's my sister and I love the people in the U.K. and I'm devastated by the news. It's heartbreaking."
Her upcoming tour rolls into Manchester in 2018.
The Manchester concert bombing has led to the arrest of close to 10 people, including the suspected bomber's brother and father, and left 22 dead and 119 more injured.
Nicki also will be performing at the first ever NBA Awards on TNT, and they're hosted by her YM homie Drake.
The Awards are airing Monday, June 26, with coverage beginning at 9 p.m. ET.
The inaugural event, held at Basketball City at Pier 36 in New York City, will be the NBA's official annual award show to honor all of the league's top performers on one night for the first time. Nice!
Check out Nicki rehearsing before the big Gala.
Photos: InStar