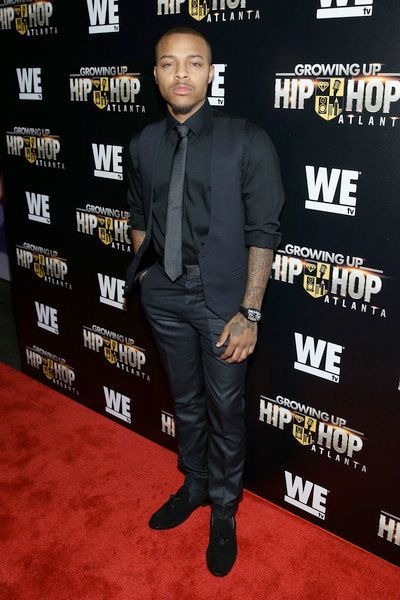 Bow Wow is gearing up to put his personal life on reality TV, meeting his father for the first time. Also coming to TV, T-Boz will reconnect with Left Eye via Hollywood medium Tyler Henry. Details inside…
Bow Wow (aka Shad Moss) just recently met his father for the very first time. And the cameras were rolling to catch it all for reality TV.
The 30-year-old entertainer will let "Growing Up Hip Hop" viewers witness his first face-to-face encounter with his father.
"You see us trying to catch up, but what was weird is that I'm 30 years old now and I told him…,'This is crazy, this is our first father and son talk; not when I was 12 or 15 or 16 when I really needed you." he told Access Hollywood Live.
"I felt like I had to do that for closure. I didn't wanna get a call that something had happened to him, and I didn't want him to go the rest of his life thinking that I hated him, which is not the case."
Shad said becoming a father encouraged him to make amends with his father. "I got older and I have a daughter now, who is six. As I became a man I just grew up and matured… He was reaching out to me and I took the time to think about it and I said, 'OK, I'm ready to do it'."
So did he decide to do it for TV ratings?
"I was still gonna have that conversation with him," he added. "It just so happened that I was filming and it just worked out."
Interesting.
Peep the clip below: 
"Growing Up Hip Hop Atlanta" premieres May 25th at 10/9c on WEtv.
Also coming to television...
TLC singer Tionne "T-Boz" Watkins will reconnect with her former band mate Lisa "Left Eye" Lopes via Hollywood medium Tyler Henry on the next episode of "Hollywood Medium With Tyler Henry."
In the clip, Tyler is given clues about Left Eye's untimely death where he references a car accident and South America. As you all know, Left Eye passed away in a tragic car accident in Honduras in 2002.
He told T-Boz that Left Eye believed had the accident happened in a different country, she wouldn't have died. Peep the clip above.
Hmm…is Tyler just repeating headlines or…
Find out tonight when the episode premieres at 8pm EST on E!
Photo: Getty