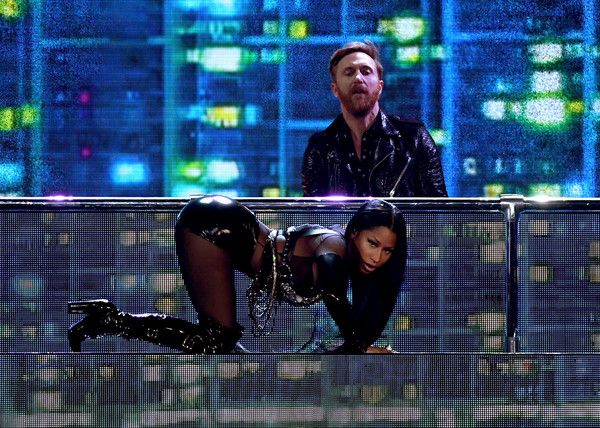 Nicki Minaj opened this year's Billboard Awards with a 9-minute medley, bringing out Lil Wayne, Jason Derulo and more. Get into her dominatrix steez and her performance inside…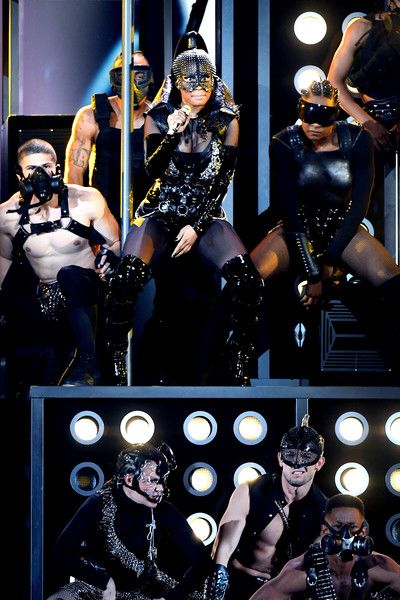 Nicki Minaj has rapped her way from staircases to the Billboard Music Awards.
The Young Money emcee opened up this year's awards show with a medley starting with snippets of her older hits, "Beez in the Trap," "Starships" and "Moment For Life."
She went into her Remy Ma diss "No Frauds" featuring Lil Wayne.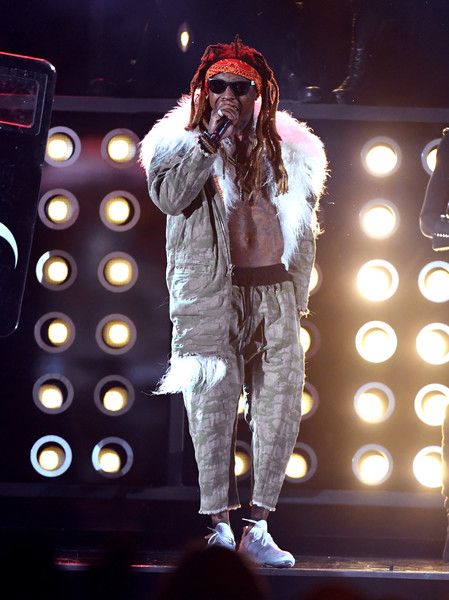 Yes, Wayne got Twitter roasted for this outfit.
Peep a clip from her "No Frauds" set below: 
The Head Barb transitioned to "Light My Body Up" and brought out David Guetta. Following David's cameo, Jason Derulo emerged to perform his track "Swalla" and Nicki served up her raunchy lyrics. She wrapped her performance with "Regret In Your Tears."
Check it:
Nicki also shared some audience flicks with her Young Money family:
Weezy was backstage cutting up.
BONUS: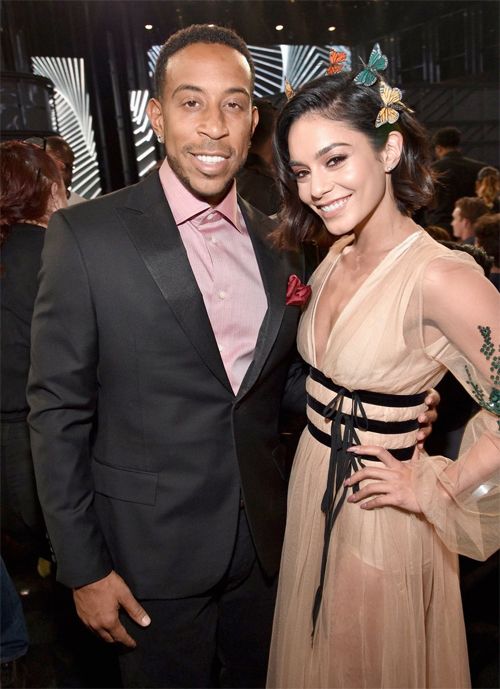 Host Vanessa Hudgens, above alongside co-host Ludacris, flexed her rap and spit Nicki's "Monster" lyrics.
Did she nail it?
Photos: Getty/BBMA's Twitter