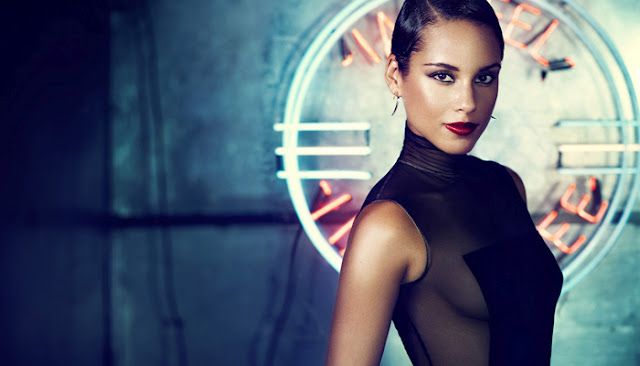 Alicia Keys has dropped a remix for the first single off her upcoming Girl On Fire disc.  Listen to the track inside......
We told you earlier about Alicia Keys' new "Girl On Fire" single and now she's dropped the remix to the track and it features Nicki Minaj.  During the song, Nicki even gives a shoutout to gymnast Gabby Douglas.
Fans of Alicia should check her out on the 2012 MTV VMAs on Thursday performing the track.  And the Girl On Fire disc drops on November 27.
Listen to the remix here: