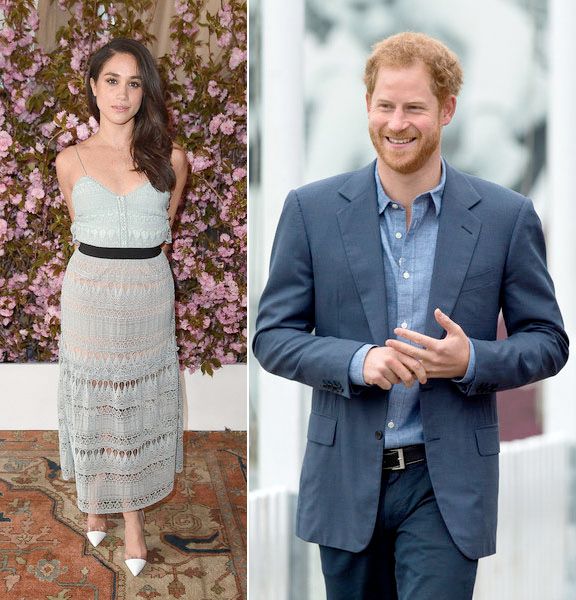 Prince Harry MEANT his girlfriend Meghan Markle would be on his arm at Pippa Middleton's wedding festivities. And he drove over 100 miles to make sure of it. Deets inside…
Chile, Prince Harry is out here doing the most of his girlfriend Meghan Markle…in a good way, of course.
While the "Suits" actress didn't attend Pippa Middleton's (Princess Kate's sister) actual wedding ceremony (due to royal protocol), the British royal went out of his way to make sure she was there as his date for the reception.
According to reports, Prince Harry drove over 100 miles to pick Meghan up from Kensington Palace to take her to Pippa's estate in Berkshire for the private evening reception. Peep a picture of the lovebirds rolling up to the reception here.
A man who has the means to send whomever to fetch his girlfriend for him, but HE made the hour-in-a-half drive to scoop her up. How sweet!
Just another sign that Meghan and Prince Harry are really getting serious and we're here for it all. We're just waiting for that royal engagement announcement!
Photos: Getty