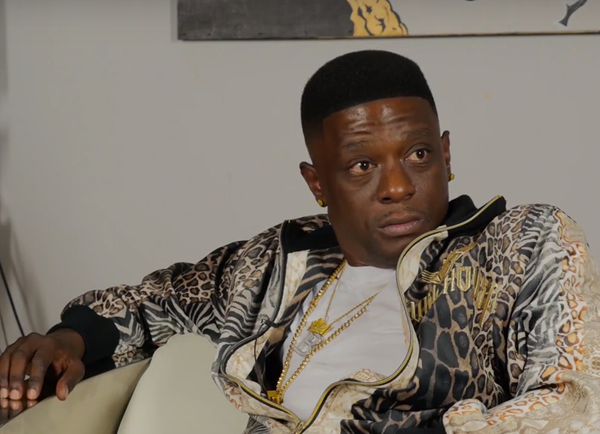 Lil Boosie may be about that savage life, but he surely isn't about that marriage life. Find out his interesting reasons as to why he'll never trek down the aisle inside…
Rapper Lil Boosie doesn't mind speaking his mind. And when it comes to marriage, he's definitely not with it.
Why you ask?
Well, he feels if he cheats on his woman he shouldn't have to split his millions with her if she decides to divorce him.
"I don't believe in that split, split sh*t and I'm the breadwinner, he tells VLAD. "She wasn't getting shot with me on the corner. She didn't teach me how to cook cocaine. She wasn't in the studio with me rapping all those times. I'm not finna marry a woman and I cheat on her and I got to split millions of dollars with her. Hell no!"
The Baton Rouge rapper, who has 8 children with 6 different women, believes you can live a happy life with a woman without legally marrying her. He feels the paperwork gets in the way and will end up costing him too much of HIS money. He also notes he's not trying to sleep with one woman for the rest of his life.
Boosie says he has mad respect for women like "Love & Hip Hop: Atlanta" star Tammy Rivera for going back to her rapper husband Waka Flocka after he cheated on her.
"Now I like that. Waka Flocka ol' lady. See I respect that. All these people [telling her] 'Leave him' and she go back to her man because she know it's bigger than that. I respect women who take they men back after they cheat. That's who I respect. I like them women."
Chile…
See Boosie's animated reaction to marriage below:
In another clip from the interview, Boosie, real name Terence Crutcher, explains why he teaches his children not to respect the police.
Take a listen below: 
We have to ask, what are your thoughts on Boosie's outlook on marriage and the police?