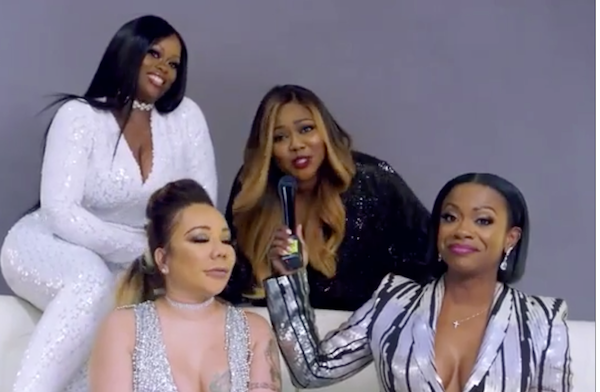 Not sure about y'all, but this video just made us run and grab our keepsake bag to pull out old Xscape albums. We've got to prepare for this comeback fabness....
It's official.  Xscape's comeback is getting a jump start at this year's Essence Music Festival.  The group is slated to perform on Sunday, July 2 – a night headlined by Festival first-timer Chance the Rapper, along with Master P, Solange and more – at the Superdome in New Orleans, LA.
All four original members - Kandi Burruss, LaTocha Scott, Tamika Scott and Tameka "Tiny" Harris - will perform a full set of hits in one of the Superlounges.  You can get a taste above.  They've still got it.
The group said in a statement:
"We couldn't think of a better way to celebrate the return of Xscape than in New Orleans with our fans at the world famous, Essence Festival.  Essence Fest is so much more than a music festival, it's a celebration of culture, music and entertainment. We are excited and honored to be included in an incredible line up of artists and performers, including the living legend, ‪Diana Ross!"
Check out some BTS vids from their latest shoot below:
Yessss, serve ladies!
Videos: Instagram