ASAP Rocky's home was hit with a robbery heist, Lil Uzi Vert has everyone talking about his rock star style outfit and Torrei Hart reveals she would watch Kevin and Eniko Hart's new baby. Get it inside…
Rapper ASAP Rocky is likely saying to himself, 'Can I live?'
Why? Well, his Beverly Grove home in L.A. was robbed late Tuesday night (April 16th) and the thieves got away with $1.5 million worth of property and jewelry. 
According to NBC4 Los Angeles, three men broke into the 28-year-old rapper's crib and got away with some big ticket items.
While the Harlem native, who's rumored to be dating Kendall Jenner, was not home during the heist, his sister was there. It's reported the three men forced ASAP's sister to lead them to the valuables, including a safe. While they made off with plenty of ASAP's belongings, they were unable to get into the safe and left it on the sidewalk before they got away.
TMZ sources say the robbery heist was a targeted hit following an Instagram video the Harlem native posted (and eventually deleted). In the clip, ASAP Bari is seen putting money through a money counter and you can hear ASAP Rocky say, "When you young and you getting too much money and you ain't got enough time to count all your money. Go ahead Bari blood. Count them racks real quick."
When will celebs learn NOT to post everything on social media?! Did they not learn from Chris Brown?
In other rapper news…
There's no doubt that there is a new wave of rappers on the Hip Hop scene these days. Everything from the way they rap to the way they dress is different from what it was like back in the day. And the "old heads" and even some new heads don't mind voicing their opinions on the new age rappers.
Rapper Waka Flocka weighed in on Lil Uzi Vert's recent controversial outfit that has been flooding our timelines in memes. He made it clear that much buzzed Lil Uzi Vert should be considered ROCK and NOT Hip Hop. Waka posted up a side-by-side comparison of Lil Uzi Vert and Nas with the caption,:
"This post ain't bool @liluzivert is Rock not Hip Hop. This generation has #Logic #Jcole #Meek [Mill] #KDot [Kendrick Lamar] etc. let my era be great!!! Side note rock artist always been edge #ImJustTakingUp4HipHop & #TheseStreets #TheseYoungNiggasUp Big ole Facts #BigHomieFlock #BigDawgBigDawg"
We see Waka has since deleted the post. Hmph.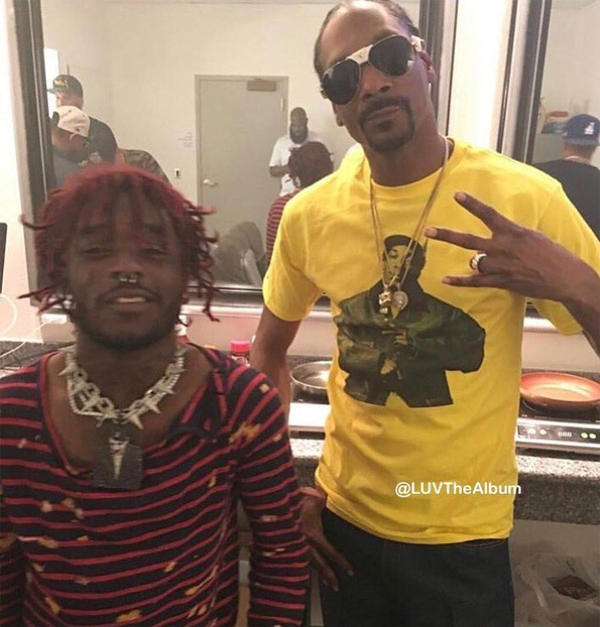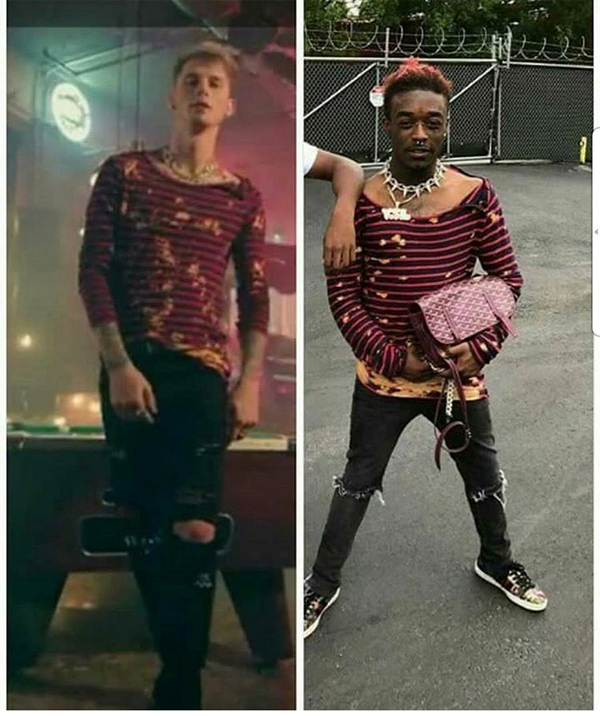 What are your thoughts on Lil Uzi Vert's fashion choices as of late?
In other news...
Kevin Hart's ex-wife Torrei Hart is sharing her thoughts on Kevin and Eniko Hart's baby announcement.
Chatting with TMZ, she said she would be open to babysitting, esp. to return the favor to Eniko for spending so much time with her kids. She revealed she found out about the pregnancy like everyone else: through social media.
Hmph.
The kicker? Her kids, Heaven and Hendrix, knew about the pregnancy, but were told to keep it a secret until they were ready to make the announcement. But, it's still all love on Torrei's end. Peep the clip above.
Photos: Getty/Instagram