Kanye West and Kim Kardashian took in some retail therapy yesterday in NYC.  See the pics inside and get the deets on Kim's modeling gig for Kanye and Kanye's rant about profanity.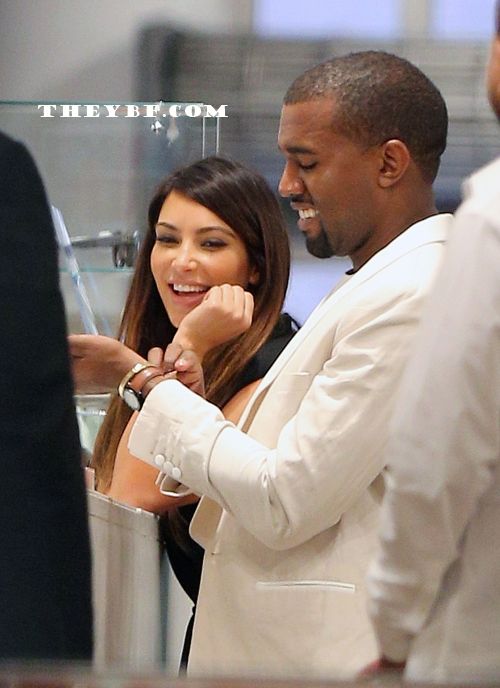 Kanye West and Kim Kardashian were spotted in the accessories section of Jeffrey in NYC recently.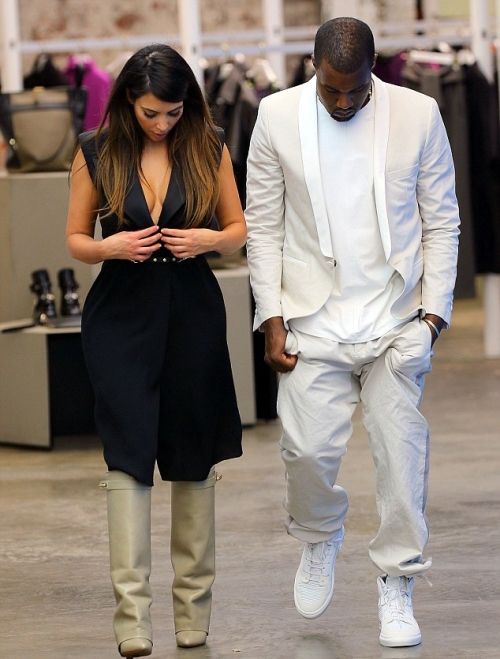 And it looks like Kim almost popped out of her bosom-baring top.
Kanye also has plans to use Kim as a model for the fall collection he's working on.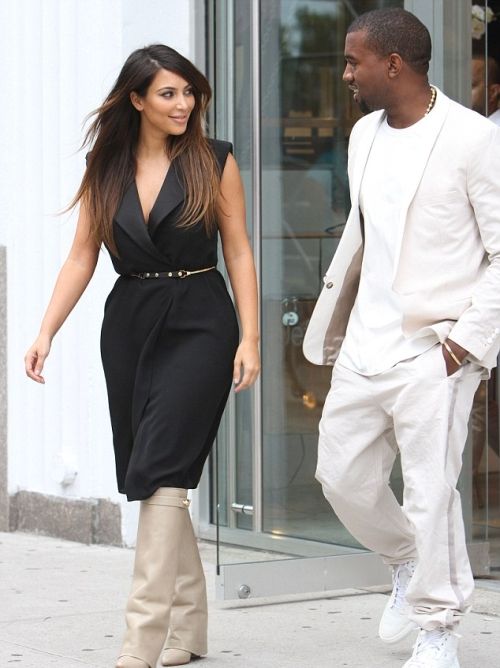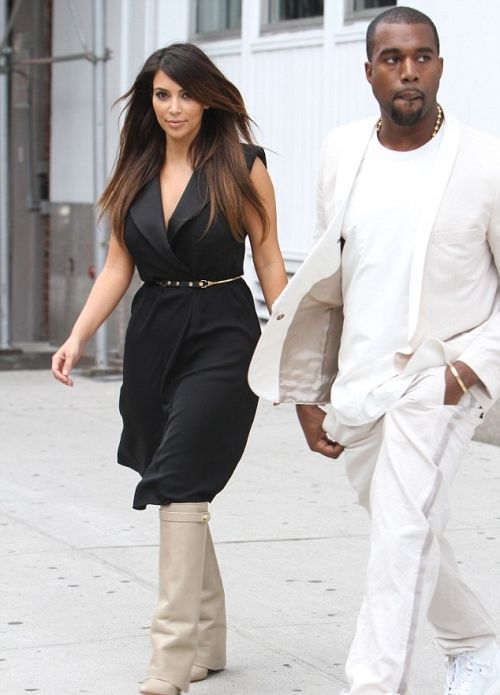 The couple also stopped through Balenciaga.
And in other Kanye news, the "Bad B*tch" rapper posted a series of tweets where he pondered the use of profanity in music, questioned his own use of words like "B*tch" and "N*gga" and revealed he doesn't like people to "question" his art.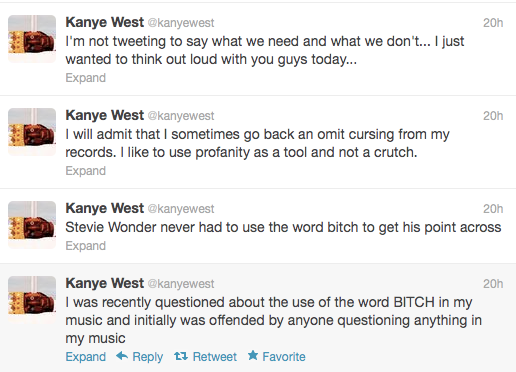 He continued.....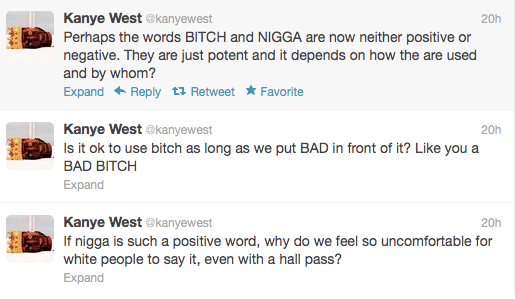 Seems like Kanye was doing some reflecting yesterday to vent his frustration.  What do you think?
  Pictures by Jackson Lee / Splash News / Nancy Rivera