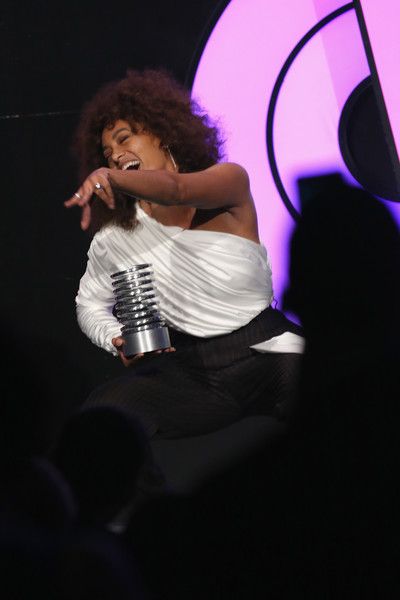 Solange Knowles won Artist of the Year at this week's WEBBY Awards, and she could have won another award for her hilariously creative acceptance speech.  Also, Dave Chappelle is taking back everything he said about Trump. Get it all inside...
Artist Kara Walker presented Solange with the Artist of the Year Award at the 21st Annual WEBBYS recently.  But it's that 5-word acceptance speech (5 words were the rule!) that had everybody worshiping Solo even more.
Apparently there was a rule that you could only use 5 words to give your acceptance speech that night.  Solange's attempt:
Nailed it.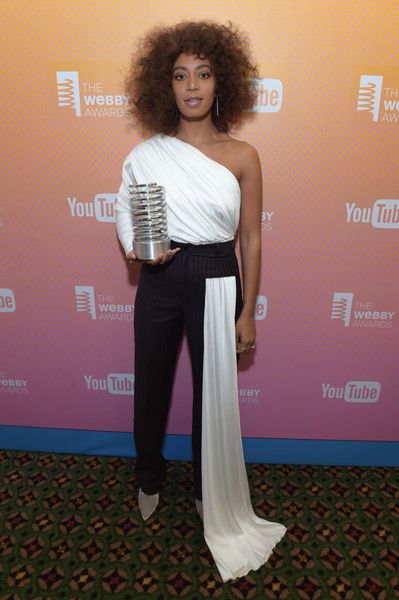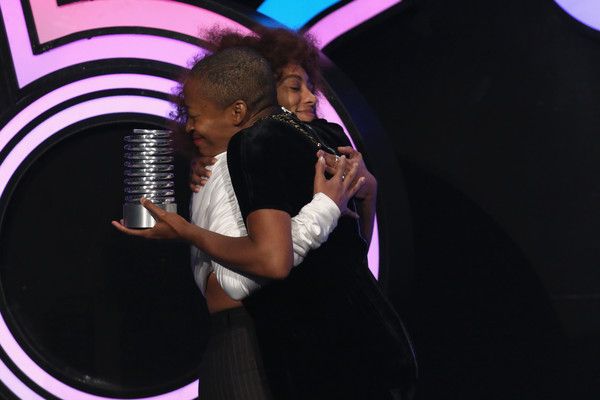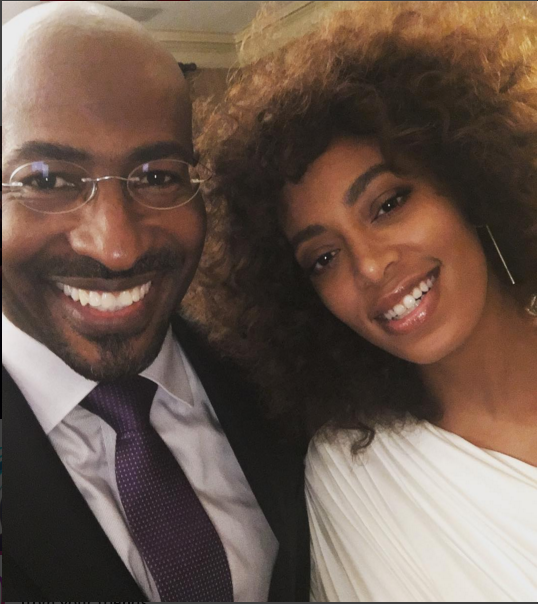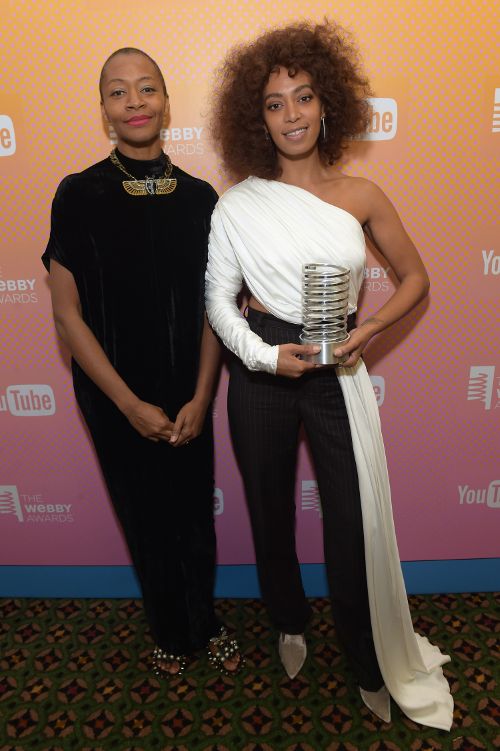 Our fave free spirit also caught up with Van Jones.  Sweet!
By the way, Solo teamed up with Red Bull Music Academy and The Solomon R. Guggenheim Museum to do a Museum tour. She just announced a second performance of "Solange: An Ode To." Tickets for the originally announced show sold out immediately and will take place this Thursday, May 18 at 6:30pm. The second show will take place at the museum at 3pm on the same day.
Remember when Dave Chappelle hosted "SNL" back in November and gave an epic monologue that ended with wishing the best of luck to Trump and promising to give him a chance, and the disenfranchised demand the same chance? Yeah, he's yanking all that back.
While we actually applauded the way Dave put things, he's no longer here for playing Mr. Nice & Fair Guy. Trump isn't being that guy, so why should others be? Dave performed during the Robin Hood NYC Benefit in NYC Monday night, and told the crowd he's "sorry" for telling people to give him a chance.
Dave Chappelle tonight in NY on his November SNL monologue: "I was the first guy on TV to say 'Give Trump a chance.' I f***ed up. Sorry."

— Willie Geist (@WillieGeist) May 16, 2017
We feel you Dave.
Photos: Getty