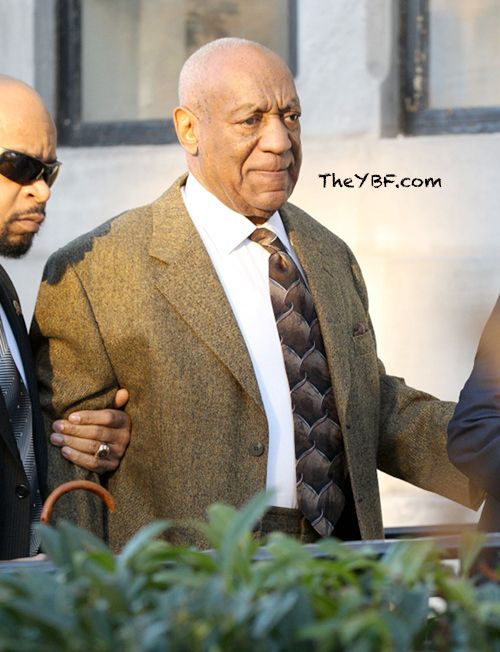 Bill Cosby is speaking out publicly for the first time since he was accused of sexual assault. Two of his daughters are also speaking out to defend their father's innocence. In other news, Epic Records is being accused of knowing about L.A. Reid's alleged sexual misconduct before his exit. Details inside…
For the last two years, Bill Cosby has remained silent after more than 50 women came forward claiming the entertainer drugged and raped them.
Now, the former "Cosby" star is speaking out for the time, responding to statements made by his daughters, Ensa and Erinn Cosby, as they issued statements defending their father's innocence weeks before he's set to start his aggravated indecent assault trial in June.
Ensa and Erinn released a video statement to Power 105's "The Breakfast Club" to prove their father is NOT the monster the media has painted him out to be.
Ensa pointed out that racism played a big part in how the media covered the scandal saying:
"The accusations against my father have been one-sided from the beginning. When he tried to defend himself, he was sued in civil court. I've seen the accusations become more horrific and extreme with time and I've witnessed my father's reputation and legendary works be dismissed without any proof. I strongly believe my father is innocent of the crimes that are alleged against him and I believe that racism has played a big role in all aspects of this scandal. How the charges came against him, how people believed them before they were ever scrutinized or tested, how people who questioned the claims were shut down and ignored."
His daughter Erinn added:
"The media created the story and the outcome before any court will ever test the claims. How my father is being punished by a society that still believes that black men rape white women that passes off as 'boys will be boys' when white men are accused. How the politics of our country prove my disgust. My father has been publicly lynched in the media. My family, my young daughter, my young niece and nephew have had to stand helplessly by and watch the double standards of pretending to protect the rights of some, but ignoring the rights of others and exposing innocent children to such appalling accusations about someone they love dearly and who has been so loving and kind to them is beyond cruel."
Take a listen below:
In his first interview since 2014, Bill Cosby spoke with SiriusXM host Michael Smerconish today where he said he believes racism "may very well" played a role in the sexual assault allegations made against him.
When asked about his daughter Ensa Cosby's comments about racism playing a role in the ordeal, Bill responded:
"Could be, could be. I can't say anything, but there are certain things that I look at, and I apply to the situation, and there are so many tentacles. So many different — nefarious is a great word. And I just truly believe that some of it may very well be that."
The interviewer pointed out that his accusers are both black and white women, and Cosby responded,
"Let me put it to you this way: When you look at the power structure, and when you look at individuals, there are some people who can very well be motivated by whether or not they're going to work. Or whether or not they might be able to get back at someone. So if it's in terms of whatever the choice is, I think that you can also examine individuals and situations and they will come out differently. So it's not all, not every, but I do think that there's some."
Take a listen below:
In his interview with NPR back in 2014, he said (via his lawyers) he would never address the rape allegations. While he didn't say much in this new interview, we see he has since changed his tune about being radio silent about the scandal.
The 79-year-old entertainer is set to go to trial on three counts of aggravated indecent assault in June for allegedly drugging and sexually assaulting Andrea Constand, a former Temple University employee.  The actor revealed today he would not be taking the stand.
Do you think racism played a role in how the media reported on the scandal?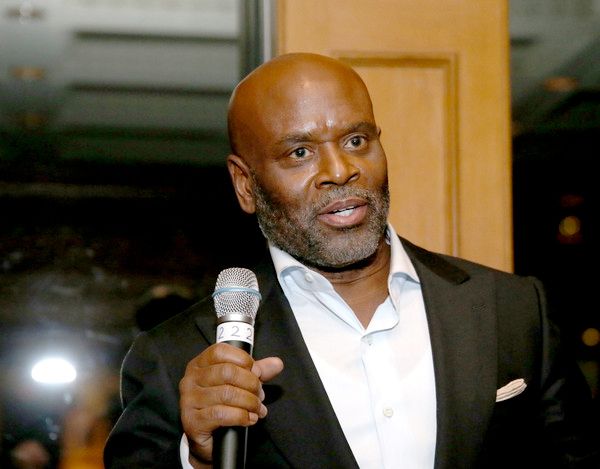 Soon after music executive L.A. Reid left Epic Records yesterday, reports started trickling in that the industry veteran has been accused of sexual harassment.
Now, new reports suggest Epic Records KNEW about the allegations.
According to Billboard, an attorney for one of the accusers (who was a former assistant to Reid), claims they sent a letter to Sony Music's general counsel in regards to the allegations.
It's reported the letter mentioned the assistant complained to her immediate supervisor about Reid's alleged sexual misconduct multiple times, but NO action was taken by the supervisor to rectify the situation. Yikes. It's reported she also complained to another high-ranking Epic executive about the harrasment and she was allegedly told,"Before you say anything more, think about what that means for you. Just think about what it means."
As of now, it's unclear who will replace the 60-year-old music exec who's responsible for stars like Mariah Carey and DJ Khaled.
And there's more…
A former junior executive at Arista Records has come forward to reveal Reid hired a high-price escort for him as a birthday gift while they celebrated with drinks at a Midtown hotel.
Page Six reports:
The birthday boy brought along a female friend as his date, but when they arrived, Reid took him aside. "LA gave me a key and sent me upstairs," the record exec recalled. Inside the hotel room he found "a gorgeous brunette," whom Reid had hired for the occasion.

Asked if he was worried about leaving his date downstairs, the exec said, "I really didn't care at this point." After the quick tryst, the exec rejoined his date and Reid in the lobby. "We finished cocktails as if nothing happened. It happened to me, but it could have happened to anyone at the label."
Chile…
Photos: FameFlynet/Getty