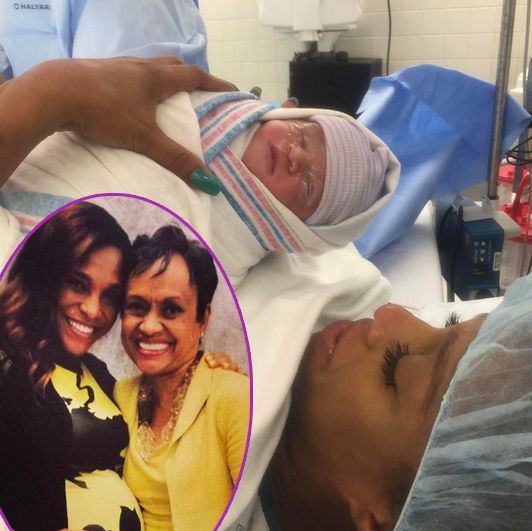 Judge Glenda Hatchett is speaking out after her daughter-in-law passed away hours after giving birth at Cedars-Sinai Medical Center in L.A. Details inside….
In very sad news, Judge Glenda Hatchett and her son Charles Johnson IV are mourning the death of Kyira Adele Dixon, Judge Hatchett's daughter-in-law and Charles' wife. Kyria passed away 12 hours after she delivered a health baby boy via C-section on April 13, 2016.  Now, Judge Hatchett is making this case her most personal search for justice yet.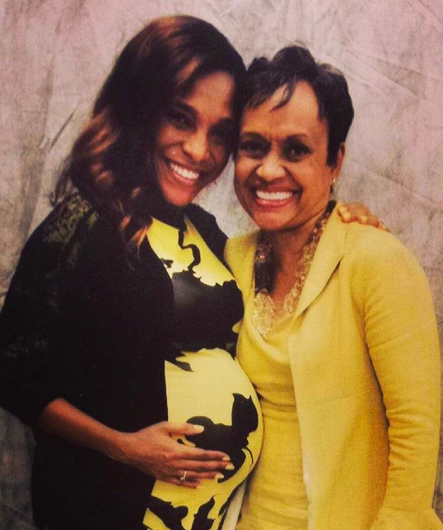 According to PEOPLE, Judge Hatchett's son has pulled the trigger on a lawsuit against Cedars-Sinai Medical Center in L.A. for wrongful death and negligent infliction of emotional distress following the death of his "healthy, vibrant, fun, loving wife."
The lawsuit points out the hospital "failed to appreciate and properly manage Kyira's post-partum hemorrhage in a timely manner" and "failed to return Kyira to surgery in a timely manner; among other acts and omissions."
Kyira's husband and two children are listed as the plaintiffs in the lawsuit.
Judge Hatachett is speaking out about the hospitals negligence on social media and is demanding justice for her daughter-in-law:
My daughter died tragically @CedarsSinai& medical personnel failed her. Trust, I won't rest until justice prevails. #shameoncedars#4kirapic.twitter.com/by1DZngsGF

— Judge Hatchett (@TheJudgeHatchet) May 16, 2017
Heartbreaking.
Cedars-Sinai Medical Center issued a statement to the publication that reads:
"Cedars-Sinai is firmly committed to the highest levels of quality, has a comprehensive program to review any problems in patient care, and takes action any time it needs to make changes to maintain our high level of quality. Any time there are concerns raised about a patient's medical care, we conduct an investigation to determine exactly what happened, including reviewing hospital procedures and the competency of healthcare providers, and make changes as needed to ensure that we continue to provide the highest quality medical care."
Thoughts?
Photos: Judge Hatchett's IG