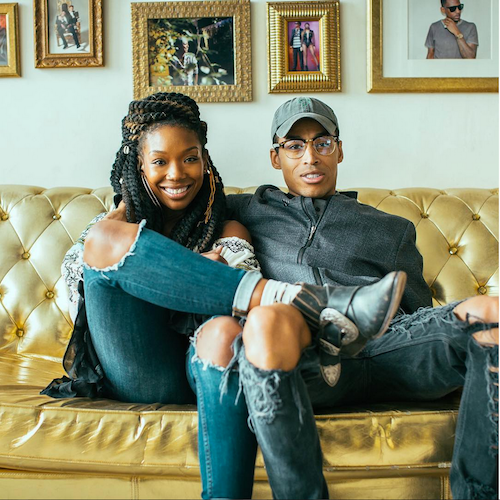 Brandy's got a new boo!  And the couple isn't shy about expressing their love for each other all over social media...
Brandy's been traveling around the country with upcoming artist Sir William James The Baptist. While she seemed, at first, to be simply working with him on a new project (they have a song together called "Deliver Me"), it seems things have taken a romantic turn.
Now, the two have been posting "I love yous" and boo'd up pics together all over the Gram.  By the way, Sir The Baptist says he doesn't regard himself as a Christian artist.  However, hi IG profile describes himself as "The Hip Hop Chaplain/Baptist to the Urban Monks"
Oh.
During a recent trip to NYC, the two hit up Lenny S.'s Roc Nation office to snap a pic on the famous gold couch.  And they've been posting these love notes in their comments sections:


And these posts:
They've been posting about each other since last month:
Well...good luck to these two.