Texas Southern University pumped the breaks on Senator John Cornyn giving the commencement address this weekend after receiving backlash from students. Smart decision. Get those deets, plus details about Harvard University's first ever all-black commencement inside….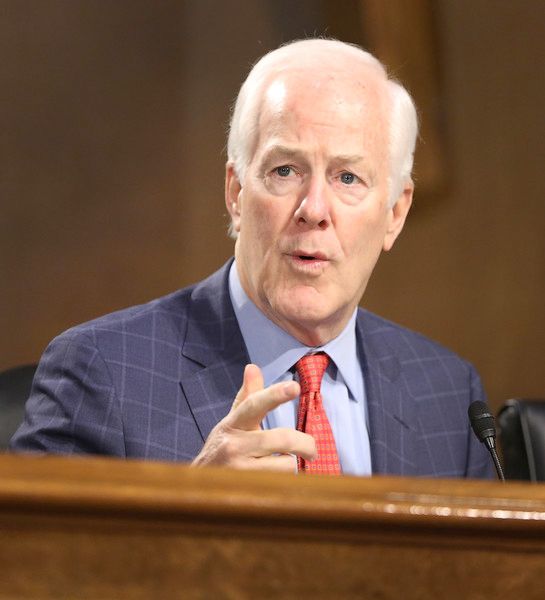 To avoid what happened to Education Secretary Betsy DeVos when she gave a commencement speech at Bethune-Cookman, Texas Southern University decided to actually listen to their students' concerns.
TSU, a historically black college, pulled the plug on Texas Senator John Coryn, who is amongst the candidates for FBI Director, giving the commencement speech for last weekend's ceremony after opposition from the students.
The students had drawn up a petition demanding the Texas senator be withdrawn as a commencement speaker, citing various stances he has taken. They had receipts too. They included Cornyn's confirmation votes in favor of DeVos and Attorney General Jeff Sessions, opposing same-sex marriage, and voting against expanding the Children's Health Insurance Program.
In part, the petition said, "Having a politician such as him speak at our institution is an insult to the students, to TSU, and to all HBCUs. This is our graduation. We have the right to decide if we want to refuse to sit and listen to the words of a politician who chooses to use his political power in ways that continually harm marginalized and oppressed people."
Well, we for one are happy TSU actually listened to the backlash and acted on it!
In other graduation news...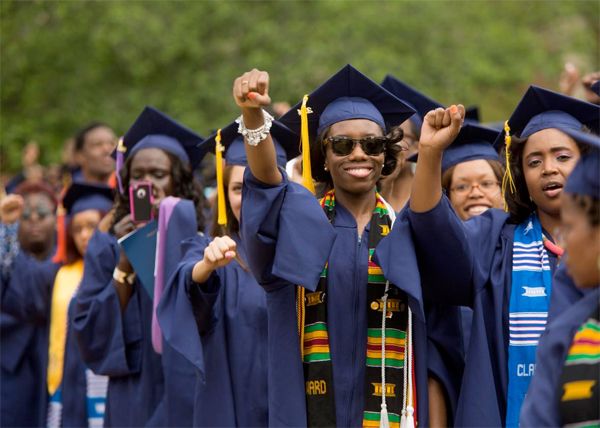 Black students at Harvard University will be celebrating their excellence in their own commencement ceremony. According to The Root, black Harvard students are organizing a ceremony intended solely for African-American graduates.
Apparently, some other universities do this as well for historic purposes in marking the overcoming of struggles black students specifically face, but this is the first time Harvard is doing it.
The inaugural event is scheduled to go down May 23rd at Holmes Fields (two days before the official commencet) and so far, more than 125 graduates have signed up to participate. The students say the ceremony is "an effort to acknowledge the struggles and resilience that Black students have had to possess in order to thrive in higher education."
Michael Huggins, a student graduating with a master's in public policy from the Harvard Kennedy School, told The Root:
"It's an event where we can see each other and our parents and family can see us as a collective, whole group. A community. [But] this is not about segregation," the soon-to-be graduate added. "It's about fellowship and building a community. This is a chance to reaffirm for each other that we enter the work world with a network of supporters standing with us. We are all partners."
The graduate students were able to raise over $27,000 to pay for the ceremony and reception. This year's event will only highlight graduate students, but organizers hope to do a ceremony for undergraduates in the coming years.
Are you here for it?
Photos: Getty